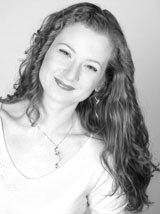 Our challenge to coaches is that if they're serious about building their coaching business, download and complete the 3 Month Business Goal & Action Planning Form!
Vancouver, BC (PRWEB) March 13, 2014
According to the International Coach Federation (ICF) 2012 ICF Global Coaching Study, coaching is now a multi-billion dollar industry, estimating the number of coaches globally at 47500 in 2012. But, despite the apparently booming coaching industry, many coaches struggle to succeed.
In March of this year, The Coaching Tools Company.com (http://www.thecoachingtoolscompany.com/) celebrates its 5th year serving coaches, helping them build profitable businesses. And one of the biggest roadblocks that business owners face in making it to year 5 is a lack of consistent planning.
Coaches say 'I'm too busy', 'I don't know what to do', 'I don't have 3 days to write a strategic plan'. And it's true: life is extremely busy for most people. But without a clear plan businesses often fail.
The Coaching Tools Company.com is sharing their secret - that you don't need a lot of time to make a plan, you just need to do it regularly. "We make a practice of sitting down every 3 months and writing a short plan that takes an hour or so. This becomes our business 'GPS' for the next quarter showing us where to focus and concentrate my time, efforts and resources. "
To celebrate 5 years in business, The Coaching Tools Company.com is releasing their 3 month business planning tool - available free until 31st March 2014. "The reason we're making our planning tool available is to help coaches grow their businesses. Business planning is unique to each coach - there is no 'one size fits all' set of instructions. With our planning tool we help coaches break down their business goals and marketing into achievable goals and steps. Our challenge to coaches is that if they're serious about building their coaching business, take the challenge and fill out your 3 Month Business Goal & Action Planning Form!"
The Coaching Tools Company.com now offers over 100 coaching tools, including 27 completely free coaching tools and templates. With new content being added on a regular basis, and over 140 articles geared specifically towards coaches, it is not surprising that there are over 6,250 readers from 124 different countries who read The Coaching Tools Company weekly newsletter. The ready-to-use business, career and life coaching tools also come in handy toolkits to help coaches coach their clients with goals or issues around topics like Self-Discovery, Career Management, Productivity and Time Management, Life Balance and Goal Setting Tools. The biggest seller is the Welcome Pack Templates Toolkit which has all the key coaching forms a coach needs to get started.
ABOUT THE COACHING TOOLS COMPANY
Emma-Louise Elsey started The Coaching Tools Company in March 2009. She has been coaching for over 10 years, and writes articles, workbooks and delivers seminars and mini-retreats.
As a life coach Emma-Louise has worked with professionals such as lawyers, accountants, engineers, project managers, computer programmers, teachers, HR specialists, marketing and sales professionals and small business owners to help them figure out who they are - and create a life they love.
She is also the creator of Life Coach On The Go, a stepping-stone for people who may not quite be ready for their own life-coach. People can coach themselves using articles, quotes, coaching tools, exercises and more.