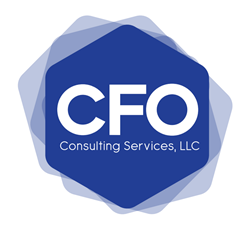 Bohemia, NY (PRWEB) March 15, 2014
Lawrence Teicher of CFO Consulting Services, a leading Long Island CPA, details why employees steal from their employers and how to thwart theft.
According to a March 3rd article published by Business News Daily titled "Understanding Why Employees Steal… And How To Stop It," many small businesses fall victim to employee theft. In fact, a recent study conducted by Jay Kennedy, a doctoral student at the University of Cincinnati, found that over 64 percent of small businesses experience employee theft. The study revealed that employees have stolen a wide range of items from their employers including everything from cash and products, to tools and equipment around the office.
The article says some employees might feel like they have a better chance of getting away with stealing in a small business because they have more access to key knowledge and accounts. "Small businesses have fewer employees, and these employees may have a wide range of responsibilities within the business," the article explains. "With this responsibility comes knowledge of oversight mechanisms in place at the business, as well as knowledge of suitable targets for theft."
However, Lawrence Teicher, founder of CFO Consulting Services and leading Long Island CPA, says there are ways to prevent theft.
"Small businesses are very vulnerable to theft. It's imperative for employers to identify the individual opportunities for theft in their business," he says. "This could mean access to cash, inventory, office supplies, tools and technological devices. Employers must recognize which employees have authority to manage these items and create ways to ensure that they do not steal. Whether it's installing cameras or implementing cycle counts, employers that watch over their employees can thwart theft. Many small businesses are victims of theft by the creation of ghost employees, the payment of unauthorized bonuses, unauthorized credit card transaction and by the creation of bogus vendors. Owners should regularly review their credit card statements and payroll registers and they should also sign every check and review related invoices for accuracy. Small businesses often have inadequate controls because too much authority is vested in too few people resulting in inadequate checks and balances. Owners need to be proactive and recognize they need to verify the work of others regardless of how trustworthy they may seem."
By providing part-time CFO services on an as-needed basis, CFO Consulting Services is revolutionizing the delivery of financial services. Now small and mid-sized businesses have access to the financial expertise once available to only large businesses. Founded by CPA and financial expert Lawrence Teicher, CFO Consulting Services follows four main principles: independence, objectivity, competence and confidentiality. These core values have led its clients to achieve lasting success in their business.