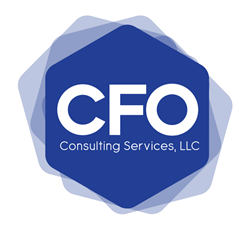 Bohemia, NY (PRWEB) March 20, 2014
Lawrence Teicher, founder of CFO Consulting Services and leading Long Island CPA, reveals how small business owners can make sure they are not overpaying on taxes this year.
According to a February 19th article published on Entrepreneur titled "Don't Overpay Your Taxes: 5 Can't Miss Small Business Deductions," countless businesses overpay their taxes by making simple mistakes, such as overlooking tax deductions. Many small business owners lose thousands of dollars without even realizing it.
While some small business owners are generally unaware of the available deductions, the article says others simply don't keep detailed records, which can cause them to make errors when filing taxes. In order to make sure business owners do not overpay on their taxes, the article lists five items they should discuss with their tax preparer.
1. Business related meals and entertainment costs.
2. Car expenses.
3. Home office deductions
4. Recording startup costs.
5. Employee expense reimbursements and the difference between accountable and nonaccountable plans.
Lawrence Teicher, founder of CFO Consulting Services, says it's important to keep clean records of expenses that will meet IRS requirements for both listed and non-listed items. "Most problems arise due to poor record keeping," Teicher says. "Small business owners must be aware that everything should be recorded—from the coffee you bought for that morning meeting to the gas you put in your company car. Inaccurate records not only cause problems with the IRS, they can also make you overpay in taxes. As long as you keep all receipts and properly document all business purchases , you can make sure you do not overpay."
Teicher also reminds business owners not to forget employee expenses. Section 125 plans and available tax credits. If business owners are unsure of what they can deduct or claim credit for, they should meet with an experienced tax professional or CPA.
#####