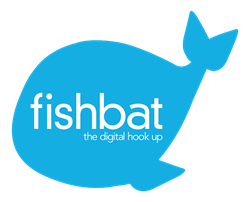 Bohemia, NY (PRWEB) March 13, 2014
fishbat, a leader in Long Island advertising agencies, discusses what social networks people are most attached to.
According to a March 7th article posted on Fast Company titled "A New Survey Reveals Which Social Media Brands People Are Most Attached To," social media websites are one thing people can't get enough of. Each year millions of people flock to various social networks. This creates a great opportunity for businesses to target new customers and create marketing campaigns on each network.
The article provides a list of the social networks that people are most attached to. Here are the top 5 networks:
1. Facebook- Facebook is the biggest network in terms of users and in value. People use Facebook everyday to see what their friends are doing, to see pictures, and to learn of deals from their favorite brands and stores.
2. Instagram- Instagram has had a huge growth of late. People love to see pictures, as it is much quicker and easier than reading text.
3. Youtube- YouTube is popular with people of all ages. Messages can be displayed easily and quickly through video, that's why people love YouTube.
4. Pinterest- Pinterest has a huge following of people, mostly women. Most users "pin" clothing items and other images they like to their profile, making it easy for brands to see what customers want.
5. Reddit- Reddit is website is a social media website where users post comment and pictures on a wide variety of topics.
Justin Maas, vice president of customer relations at fishbat, a leader in Long Island advertising agencies, says that social media dependence is key for advertising. "Companies and brands can capitalize on consumers using social media," he says. "Not only is it a way for brands to showcase new products, but it's also a way for brands to really interact with their target market. They can improve their customer service strategy. Social media allows consumers to voice what they want. Businesses that utilize social media are sure to see positive results as their digital presence grows."
#####