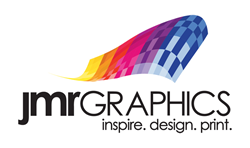 Central Islip, NY (PRWEB) March 14, 2014
JMR Graphics, a nationwide truck wraps manufacturer, responds to an article discussing popular hair dandruff shampoo brand Selsun Blue and their use of snow for their new billboard advertisement in Montreal.
According to a March 3rd article from AdWeek titled, "Endless Winter Isn't So Bad If You're Doing Outdoor Ads for Dandruff Shampoo," Selsun Blue has taken a unique approach in advertising. Their new outdoor ad states, "When flakes take you by surprise," and includes real snow to give a campy, over-the-top effect. According to the article, more people experience dandruff during the wintertime, making Selsun Blue's advertisement not just creative, but also timely.
TJ Panell, a representative from nationwide truck wraps manufacturer JMR Graphics, says, "Selsun Blue's out of home advertisement campaign throughout Montreal is funny, unique, and season appropriate. The simple installation of a wooden board to collect snowfall to a wall graphic instantly transforms the plain advertisement into a marketing success." He says, "It is so important to take advantage of the opportunities out of home advertising presents. Out of home advertisements are allowed to interact with their environments and/or people that they encounter, which is not something most forms of advertising can achieve."
JMR Graphics is an award winning Nationwide 3M Certified Manufacturer of Graphics for over a quarter of a century. We specialize in branding companies through Fleet Graphics, Vehicle Wraps, Architectural Wall Graphics, Promotional Window Clings, Floor Graphics, Event Signage and much more. We offer a variety of 3M Graphics Films, which are specially designed for most surfaces that require a changeable, short and long-term application. Our exceptional "Turn Key Service" is backed with a 3M MCS Warranty to give you peace of mind when you need optimum performance for the intended life of your graphics. With our state-of-the-art, cutting-edge facility we inspire our clients by providing creative design, custom-printed graphics and handle a network of nationwide installers. JMR Graphics provides expert capabilities and capacities needed to meet any graphic challenge.
#####