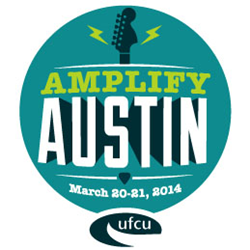 Love Austin. Change Austin. Amplify Austin.
Austin, TX (PRWEB) March 18, 2014
In 2008, local Austin couple Charlotte and Craig Benson received the devastating diagnosis that their then five-year-old daughter, Christiane, had juvenile Batten disease. Batten is a rare, inherited neurological disorder that strikes young children, first causing vision loss and seizures, then cognitive and motor impairment, and ultimately death by the late teens or 20s. Determined to make a difference, the Benson family established Beyond Batten Disease Foundation (BBDF). The Bensons experienced an outpouring of love and support from their friends and family in the Austin community. Over the past five years, these supporters have continued to give their time, talent and treasure to help the foundation accomplish its mission of eradicating Batten disease. Because of their support, BBDF has been able to make huge strides toward its goals of raising funds and awareness for research, and leading development of an easy and inexpensive, groundbreaking blood test to detect the gene mutations that cause Batten disease along with 700-plus other rare, but often fatal, childhood ailments.
Beyond Batten Disease Foundation has strong local ties in the Austin community and is proud to announce its participation in Amplify Austin 2014. What began as the inspiration of one child has grown to be the voice for all affected children and their families. BBDF looks forward to accelerating its mission with the help of Amplify Austin and the Austin community. To make a contribution to BBDF through Amplify Austin, schedule a donation today or visit the foundation's profile on the Amplify Austin webpage on March 20th at 6 p.m. through March 21 at 6 p.m. To learn more about BBDF, visit http://www.beyondbatten.org.
ABOUT AMPLIFY AUSTIN: Last year, the "Amplify Austin" event, powered by Kimbia, raised nearly $3 million for Central Texas nonprofits in only 24 hours. This hugely successful event benefitted over 300 participating local nonprofits. In today's changing environment for nonprofits, development executives and community leaders are turning to online-enabled giving days for fresh and highly effective ways to: attract new donors and more funds; drive greater collaboration with nonprofit organizations; and raise community-wide awareness of their work, value and brand. Amplify Austin is an initiative of I Live Here, I Give Here. To learn more, visit I Live Here, I Give Here's Amplify Austin webpage.