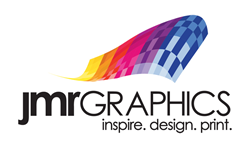 Central Islip, NY (PRWEB) March 15, 2014
JMR Graphics, a nationwide vehicle wraps manufacturer, comments on an article discussing popular Swedish hair care brand's, Apotek Hjärtat, creative digital subway advertisement for its Apolosophy product line.
According to a February 27th article from AdWeek titled, "Wonderful Subway Ad Shows a Woman's Hair Blowing Around Whenever a Train Arrives," Apotek Hjärtat, a popular Swedish hair care brand, has launched a new digital subway ad in an effort to promote its product line, Apolosophy. The subway ad was made to recognize when a train enters the station. It then shows the hair of the woman on the ad blowing all around from the wind of the train. This ad shows a clear connection between advertising and the environment.
TJ Panell, a representative from nationwide car wraps manufacturer JMR Graphics, says, "Out of home advertising, like subway transit ads, are still a very effective medium for advertising, but when integrated with technology or digital media, it is even more engaging and memorable. The advertisement interacts with its environment by changing to the surrounding sounds, which is not something most see everyday, making it memorable."
JMR Graphics is an award winning Nationwide 3M Certified Manufacturer of Graphics for over a quarter of a century. We specialize in branding companies through Fleet Graphics, Vehicle Wraps, Architectural Wall Graphics, Promotional Window Clings, Floor Graphics, Event Signage and much more. We offer a variety of 3M Graphics Films, which are specially designed for most surfaces that require a changeable, short and long-term application. Our exceptional "Turn Key Service" is backed with a 3M MCS Warranty to give you peace of mind when you need optimum performance for the intended life of your graphics. With our state-of-the-art, cutting-edge facility we inspire our clients by providing creative design, custom-printed graphics and handle a network of nationwide installers. JMR Graphics provides expert capabilities and capacities needed to meet any graphic challenge.
#####