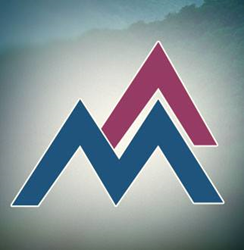 Pigeon Forge, TN (PRWEB) March 12, 2014
Smoky Mountain vacation planning just got easier. American Mountain Rentals, the premier Gatlinburg cabin provider, is proud to announce the launch of their new website.
According to the Smoky Mountain cabin company, the new user-friendly search functions have been developed to lessen the time it takes to find a vacation rental, and the time it takes to make a reservation.
"We are excited about our website launch because of its improved functionality for customers and owners," said a spokesperson for American Mountain Rentals. "We have focused on each site detail to have better communication and interaction with customers."
The new Cabin Rentals tab on the website allows current and prospective Smoky Mountain vacationers to easily find information about American Mountain Rentals' cabin inventory, including photos, pricing and amenities. The tab also enables customers to narrow their search by cabin size, amenity or location for faster and easier reservation time. Advantages of the new site include not only more detailed cabin information, but also provide an easier way to submit inquiries.
With user experience in mind, the updated website is targeted to help Smoky Mountain vacationers have the easiest booking process possible. The new site has updated features, including a responsive mobile design, to assist customers and owners in learning about the company from any device and a clean, modern layout for easy navigation.
Along with improving the booking process, the new website design will also showcase up-to-date travel tips, event information and new photos. Visitors are encouraged to explore the website to view the cabin rental options and Smoky Mountain travel information.
In addition, it is now even easier for customers to speak directly to American Mountain Rentals' staff. An entirely new contact section allows guests to write an in-depth message, and gives them the opportunity to choose whether they would like to have a response through phone call or email.
Named 'Best Cabin Company in the Smokies', American Mountain Rentals has been the premier resource for the finest cabins in Gatlinburg and Pigeon Forge, TN, for over 10 years. Offices are located at 110 Hillis Drive in Pigeon Forge, TN. For additional information, or to reserve a cabin, visit their website at http://www.americanmountainrentals.com, or contact American Mountain Rentals by telephone at 1-888-919-6339.