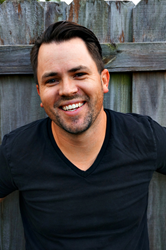 Our goal was to reach the top 100 on Amazon's free download list. Making it to number 6 and remaining there for 2 straight days far exceeded anything we were expecting.
Tampa, Florida (PRWEB) March 13, 2014
Lost Poet Press debuts the first of three books by breakout author R.G. Triplett. LPP funded the book's publishing costs and marketing budget through a successful campaign on Kickstarter.com. Kickstarter is an independent company based out of Greenpoint, Brooklyn that is becoming the go-to resource for artists and entrepreneurs everywhere - anyone from a tech start up or a beer brewer to a filmmaker or musician can utilize this outlet to raise the business funds needed to get their project off the ground. A Kickstarter campaign works through the practice of crowdsourcing - obtaining needed services, content, ideas or capital by soliciting contributions from a group of supporters rather than using the traditional business methods. LPP launched the campaign on December 1, 2013 and surpassed their goal of $10,000 in less than 37 days. With the support of their backers, they were able to cover all the costs needed to publish, launch and market the book.
The book released to the public on March 7, 2014 as a free download on Amazon.com. In less than 24 hours, The Great Darkening climbed from #11,682 on the list to the top 10! With over 20,000 downloads in just two days, the book has remained in the top 10 and has also made its way to the top of Amazon's recommended reads in multiple genre categories. Since launch, LPP has already sold over 200 copies of the book. Lost Poet Press publisher, Melody Farrell, is hopeful in the success of this first installment, "Our goal was to reach the top 100 on Amazon's free download list. Making it to number 6 and remaining there for 2 straight days far exceeded anything we were expecting. We are confident that as people begin to read and spread the word, this book will sell itself."
Book Synopsis:
"When the great burning tree of Haven begins to die, leaving the otherwise unlit world of Aiénor in a state of ever-growing darkness, a young man sets upon a quest to discover a new source of light before the unknown evils lurking in the shadows unleash their fury upon the unsuspecting world.
Fear strikes the citizens of Haven at the diminishing of their holy tree, and they determine that the only way to fend off the impending dark is to set about making their own light. There are plenty of trees in the forests of Aiénor to burn. But what happens when the timber has been consumed and the great tree has failed?
Could it be that one will emerge who will uncover the prophecies of old and seek the promised light?"
The Great Darkening is already receiving industry praise:
"The Great Darkening is written in the traditional style of epic fantasy and is filled with strong and likable characters, action, and allegory. It is centered in a rich story world, peppered throughout with unique and vivid elements that really bring everything to life."- Kat Heckenbach, Award Winning Author of YA Fantasy "Finding Angel" and "Seeking Unseen"
About Lost Poet Press:
Lost Poet Press exists to give a voice and a platform to those who dare brave the ever-changing and often impenetrable book industry. Our projects are selected for the greater purpose of communicating truth and hope to hearts who are searching for it. We Lost Poets are simply a group of artists and dreamers who have a love of the written word. We have allied ourselves with some extremely talented designers and marketing experts in order to blaze a trail both in the publishing industry and in our hearts.
R.G. Triplett is available for interviews, media appearances, speaking engagements, book readings and signings. Visit http://www.epicofhaven.com/press-kit/ for photos, an author bio, and more.