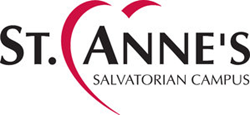 Milwaukee, WI (PRWEB) March 17, 2014
St. Anne's Salvatorian Campus will host a Casino Night on Saturday, May 3 from 6 to 10 p.m. in St. Anne's Gathering Room. This fun evening will include casino gaming tables using "fun money." Attendees don't need experience to try their hand at various games of chance, and redeem their winnings for prizes. The evening will also include a silent auction, raffles and wine pull.
Event tickets are $25 each and include $250 gaming "fun money," food and two drink tickets. Tickets will be available for purchase starting March 19 at St. Anne's main reception desk, 3800 N. 92nd Street.
The Milwaukee senior living center will designate proceeds from the event to St. Anne's Benevolent Care Fund. Nearly 75% of St. Anne's residents have outlived their financial resources, and Medicaid covers only a portion of resident care costs. As a result, St. Anne's Benevolent Care Fund provides over $750,000 a year in charitable care to residents.
For more information about Casino Night including sponsorship opportunities, contact Amy at 414-463-7570 ext. 208 or alanphear(at)stannessc(dot)org.
About St. Anne's
Since 1876, St. Anne's Salvatorian Campus has provided compassionate care for older adults through skilled nursing, short-term rehab, memory care and respite care at our assisted living facility in Milwaukee. St. Anne's is a sponsored ministry of the Sisters of the Divine Savior (Salvatorians).