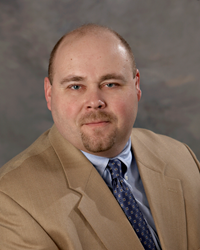 "Experienced disability representatives like those at Allsup have an expert understanding of the SSDI process and that includes how to prepare for a video hearing." – David Bueltemann, Allsup
Belleville, IL (PRWEB) March 14, 2014
More people than ever before attended a video hearing last year while seeking Social Security disability benefits, pointing to the value of having a representative, according to Allsup. The company, based in Belleville, Ill., has helped hundreds of thousands of people qualify for Social Security Disability Insurance (SSDI) benefits.
The number of video hearings increased to 179,308 in fiscal year 2013, more than double the 86,320 video hearings in FY 2009, according to Allsup's review of data released by the Social Security Administration (SSA) in its Annual Performance Plan for Fiscal Year 2015. This was an increase of nearly 17 percent from 153,592 video hearings the previous year (FY 2012).
"Video hearings are one of the methods Social Security is using to help with the backlog of SSDI claims," said David Bueltemann, Allsup manager of senior claimant representatives. "Experienced disability representatives like those at Allsup have an expert understanding of the SSDI process and that includes how to prepare for a video hearing."
SSDI is a federal insurance program that provides monthly income to people under full retirement age (65-67) with a severe disability lasting at least 12 months or a terminal condition.To apply for SSDI benefits, someone must be unable to work. SSDI is funded by FICA payroll taxes paid by workers and their employers.
Individuals typically reach the hearing level after their initial application was denied and, in most states, after the claim was denied a second time during reconsideration.
Most hearings are still held in person before administrative law judges (ALJs). But Social Security is increasing its ability to perform hearings through video conferencing, including using video at National Hearing Centers. The SSA has five of these centers in Albuquerque, N.M., Baltimore, Chicago, Falls Church, Va., and St. Louis.
Social Security Disability Video Hearing: What To Expect
During a video hearing, the ALJ, claimant and representative interact with each other using videoconferencing equipment. The judge usually remains at his location and connects by video with the claimant at his or her location.
"Video conferencing can be more convenient for the claimant, if he or she lives in a remote area," Bueltemann said. "And it saves travel time for the judge, who then can have more time to hear and decide cases."
Consider the following information when preparing for an SSDI hearing.

How should I dress? A hearing is not a time to dress casually. A business suit isn't required, but jeans, shorts and flip flops aren't a good idea, even for a video hearing.
What happens when I get there? The process typically is the same for hearings, video or in-person. The judge leads the hearing, and he or she asks questions of the claimant and the representative.
What's different with a video hearing? It can be important for someone to provide technical support, to make sure the video and sound quality are good, and to ensure the sound recording is working properly. The sound recording is kept for the records.
Who else is there? There also can be vocational experts, medical experts and other witnesses at the hearing to provide testimony.
How does the hearing end? The entire hearing may last about an hour as the ALJ evaluates the information being provided by the person who is seeking SSDI benefits and other testimony. When the judge has all the information he or she needs, the hearing is ended. It's rare that the judge announces the decision (to award or approve) at the conclusion of the hearing.
Getting Help With Social Security Disability Hearing
About three out of four people (75 percent) who apply for SSDI benefits have a representative when they reach the hearing level. An SSDI representative like Allsup can help provide guidance on what to expect and outline important factors for the judge during the hearing. For example, an SSDI representative can point out critical medical information or new documentation that was not available earlier.
Click here to learn more about filing a Social Security disability appeal. Find more information about the benefits of a representative on http://www.Allsup.com.
For answers to specific questions about eligibility for SSDI benefits, contact an Allsup SSDI specialist for a free evaluation at (800) 678-3276.
ABOUT ALLSUP
Allsup is a nationwide provider of Social Security disability, veterans disability appeal, Medicare and Medicare Secondary Payer compliance services for individuals, employers and insurance carriers. Allsup professionals deliver specialized services supporting people with disabilities and seniors so they may lead lives that are as financially secure and as healthy as possible. Founded in 1984, the company is based in Belleville, Ill., near St. Louis. For more information, go to http://www.Allsup.com or visit Allsup on Facebook at http://www.facebook.com/Allsupinc.
# # #