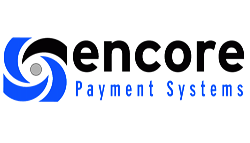 Addison, Texas (PRWEB) March 12, 2014
Encore Payment Systems announces an expansion of their internal sales force in response to increased customer demand. With the recent launch of new EMV (Chip & PIN) capable terminals and equipment, Encore is anticipating increased sales and plans to boost their sales staff to keep up with that customer demand.
Encore is a rapidly growing company in the competitive electronic payment processing industry. Founded in 2004, the company has set itself apart as an industry leader by placing customer satisfaction at the top of their business goals. They also strive to provide the latest in technology to provide for a richer customer experience that provides security, ease of use and reliability. A prime example of this is the recent launch of EMV Chip & Pin capable terminals a full 2 years ahead of government mandates, a move that promises to provide excellent sales opportunities for sales reps.
Encore offers their sales reps increased sales opportunities, a competitive compensation package including monthly bonus earnings and an attractive benefits package. Ambitious reps will also enjoy unlimited commission potential. Encore also offers a fun, fast paced work environment for sales representatives looking for new opportunities in an exciting and growing field. Encore offers all of their sales staff ongoing training opportunities to learn more about current and future technology in the electronic payment processing industry. Sales reps who are interested in employment opportunities with a progressive, rapidly growing company in a rewarding and competitive industry should contact Encore Payment Systems via their website.
About Encore Payment Systems
Encore Payment Systems was established for the purpose of providing electronic payment processing solutions and other value-added services to small and medium-sized merchants throughout the United States. Encore is a leader in the electronic payment processing field providing credit card, debit card, ATM card, gift card, prepaid card, EBT and check processing services. Encore maintains a sincere dedication to superior customer service and an honest and ethical approach to acquiring new customers. This vision has enabled Encore to become one of the fastest growing companies in the industry excelling in all aspects of merchant services. Encore Payment Systems is located at 3801 Arapaho Road, Addison, Texas 75001. For more information, visit http://www.encoreps.com , http://www.twitter.com/EncorePS or http://www.facebook.com/EncorePS.