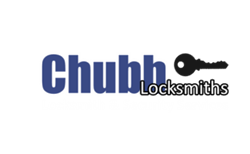 There are many simple security measures you can put in place to ensure any possessions stored in your garden, shed or garage are protected
Birmingham, UK (PRWEB UK) 13 March 2014
As the warmer weather arrives, items such as children's toys, bicycles, paddling pools, trampolines, garden furniture and barbecues are often left outside. Leaving these on display presents an opportunity for any would-be thief to steal from you, with ladders and wheelie bins providing easy access to your property.
Mark Gibbins, owner of Chubb Locksmiths said: "The clocks go forward at the end of the month and British summertime begins. Whilst many of us are enjoying the outdoors, things like gardens, sheds and conservatories are often left unlocked, which is as an open invitation for would-be thieves, with valuables left in full view and unsecured overnight."
There are many simple security measures you can put in place to ensure any possessions stored in your garden, shed or garage are protected.
"It's advisable to use padlocks and cables to secure your outdoor possessions properly. We've got a range of cable locks and garage security locks that we can install for you and offer advice on other options" Mr Gibbins concluded.
Chubb Locksmiths also recommends the following actions ahead of the summer:

Marking your outdoor valuables with a UV pen
Locking your garage/shed properly
Ensuring tools are stored securely
Replacing any rusty padlocks
Closing gates and repairing damaged fences
Hiding or covering bulky items which can't be locked away
For more information on Chubb Locksmiths and home security visit their website or call 0121 3533644.
About Chubb Locksmiths
Chubb Locksmiths are a Midlands-based locksmith that provide composite doors, burglary alarms and locks. They also offer a professional repair service for customers within the region and will assess all UPVC products, even if they are not initially purchased from Chubb Locksmiths.