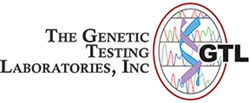 The Absolute Standard in DNA Testing. Discreet and Confidential, Guaranteed
Las Cruces, New Mexico (PRWEB) March 19, 2014
General Genetics Corporation (GGC) announced today an investigative study of pharmacogenomic testing (PGx) value when managing criteria-specific patients who also take drugs with known genetic variation influences upon metabolic pathways. Tagged as POETRY (Pharmacogenomic Testing Of The Elderly To Reduce MorbiditY), the study will determine if pharmacogenomic testing reduces frequency of adverse drug effects from this specific population. To that end, the study will evaluate test ramifications on emergency department visits and/or hospitalizations as they relate to adverse drug-related events. GGC further announced a recruitment call for physicians interested in participating as Regional Investigators and Sub-Investigators who will serve under the leadership of National Principal Investigator, Bill W. Massey, PhD.
Dr. Massey, Chief Scientific Officer of MyGenesRx and visiting scholar at Northwestern University's Department of Psychiatry and Behavioral Sciences, will guide the project team in an effort to overcome the limitations of randomly controlled clinical trials with narrow eligibility criteria. Instead, the POETRY registry will provide a real-world clinical database encountered in routine medical practice, thereby increasing the overall value of PGx testing to clinical practice. As such, the Registry's primary objective "is to assess the frequency with which meaningful changes in an elderly or disabled patient's drug regimen is prompted by the results of the PGx test."
According to GGC criteria, qualifying subjects for the registry's study include individuals 65 or above and adults with a disability who receive or are expected to receive "at least one medication with a metabolic pathway linked to genetic variations." Additional criteria for patients listed on the registry will include those "who have a history of at least one adverse drug-related event or an inadequate therapeutic effect associated with a target drug."
For additional information about the POETRY registry and study, please visit Clinical Testing Laboratories at http://www.ggcdna.com or email Alex Thompson at a.thompson(at)ggcdna(dot)com.
About GTLDNA.com:
Genetic Testing Laboratories (GTL), a subsidiary of General Genetics Corporation (GGC) located in Las Cruces, NM, is the first for-profit biotechnology and informatics corporation spun off from New Mexico State University (NMSU). GTL operates under GGC, a world-class genetic, clinical, and forensic lab corporation that provides a wide variety of genetic testing for relationship, health diagnostics, research, and medical protocols. Since its inception, GTL has maintained a robust partnership with NMSU and continues to benefit from the expertise of its scientists. For additional information, please visit their website at http://www.gtldna.com for details.