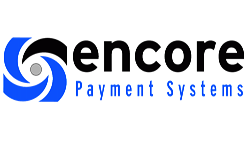 Addison, Texas (PRWEB) March 14, 2014
Regarded as a leader in the payments industry, Encore Payment Systems has provided small and medium-sized businesses all over the U.S. with the latest solutions in merchant services. Keeping up with their mission of providing small business owners with cutting-edge payment solutions and an award-winning customer service has lead the company to the top of its category. Encore Payment Systems is proud to introduce the newest point-of-sale merchant solution to its suite of revenue-building tools, GlobalBay Merchant Tablet POS. GlobalBay Merchant Tablet POS is a turn-key point-of-sale solution that promises an affordable, easy to use system to manage virtually every aspect of their business.
The GlobalBay Merchant Tablet POS system runs on the familiar iOS platform making it easy to learn and use. It is a flexible and scalable system that allows merchants to customize the features and equipment needed for their business and build upon that system as their business grows. The system allows Encore Merchants to operate in multiple locations and with multiple users, all with their own usernames and passwords to ensure secure transactions. With this system, users are able to manage inventory and employee time keeping as well as many other business management functions.
GlobalBay Merchant Tablet POS will enable EMV (Chip & PIN) transactions for Encore merchants a full 2 years before the government mandate. The new technology, designed to replace the current magnetic stripe technology used on payment cards, provides advanced security and promises to reduce counterfeit cards, transaction fraud, and transaction disputes. Encore is leading the electronic payment processing industry in making this advanced security technology available to their merchants well ahead of their competitors. The introduction of GlobalBay Merchant Tablet POS allows Encore to provide merchants with an easy to use system to make the transition to this new security technology. With GlobalBay Merchant, Encore is now able to offer their merchants a turn-key POS system that offers both ease of use, and advanced security.
About Encore Payment Systems
Encore Payment Systems was established for the purpose of providing electronic payment processing solutions and other value-added services to small and medium-sized merchants throughout the United States. Encore is a leader in the electronic payment processing field providing credit card, debit card, ATM card, gift card, prepaid card, EBT and check processing services. Encore maintains a sincere dedication to superior customer service and an honest and ethical approach to acquiring new customers. This vision has enabled Encore to become one of the fastest growing companies in the industry excelling in all aspects of merchant services. Encore Payment Systems is located at 3801 Arapaho Road, Addison, Texas 75001. For more information, visit http://www.encoreps.com , http://www.twitter.com/EncorePS or http://www.facebook.com/EncorePS.