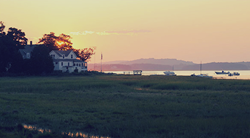 Ipswich, Massachusetts (PRWEB) March 12, 2014
England Van Lines – a moving service based in California that provides local, national and international moving services across the nation – is pleased to announce a forthcoming in-home estimate scheduling feature that will soon be available on their website. The feature will enable customers to easily schedule an in-home estimate so they can generate a binding quote on their move. The page hosting the forthcoming scheduler will also feature a guide to assist customers in finding in-home estimates from movers in Ipswich, MA—intended to aid them in cost reduction by offering timeless tips from experienced movers.
With more than 30 million people moving each year in the U.S., according to the most recent Moving Authority statistics, cost is a large denominating factor. Since the cost of moving can widely vary, depending upon the underlying logistics, getting an in-home estimate is the only real way to determine a realistic cost on a complete move. With the new feature being added to England Van Lines' website, customers can more easily schedule this key in-home inspection to generate more accurate quotes.
"We pride ourselves on providing a value flat-rate moving service that offers in-home estimates," explained company spokesperson, William Alexander. "What we have found in the past is that some customers are not aware that we offer this and others find scheduling via phone to be a hassle. The forthcoming online scheduling feature will resolve these issues while making it effortless to schedule an in-home estimate to get a more accurate cost of using our movers in Ipswich, Massachusetts for long distance relocation."
You can learn more by visiting England Van Lines online.
About
England Van Lines is a full service local, long distance and international moving services provider headquartered in Los Angeles, California. The company also provides fine art shipping, piano moving and packing and crating services across all 50 U.S. states. In recent news, the company has announced that they will soon be implementing a forthcoming scheduling feature on their website to make it easier for movers to schedule an in-home estimate to gain a valuable written quote on their relocation.
The scheduling feature will also come with a mover's guide, available at this web link: "Relocation Bargain Hunting | Guide to Getting In-Home Estimates from Movers in Ipswich, MA."
You can learn more about their services by visiting England Van Lines online.
Press Contact:
William Alexander
England Van Lines
310-526-3212