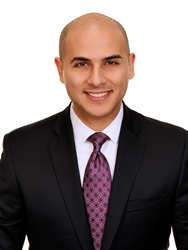 Parsippany, NJ (PRWEB) March 13, 2014
Day Pitney, one of the largest and most prestigious law firms in the country, has partnered with the GI Go Fund to develop a Pro Bono program within the firm so their highly skilled team of attorneys can provide assistance to veterans with complex civil litigation matters.
The program will help veterans with a wide array of civil legal issues, including landlord/tenant matters, developing wills, and handling appeals for VA benefits, an issue currently front and center to the veterans community. Currently, VA reports estimate that over 686,000 disability claims are pending, with more than 59 percent of those claims having been unsettled longer than the VA's goal of 125 days.
The program was developed within the firm by one of its newest partners, Mark Morgan, who is working hard to ensure that veterans in need get legal representation from some of the country's best attorneys.
"Veterans do not seem to get the same amount of pro bono services that other groups do," said Morgan. "We feel that they are an underserved segment of the population, and one that has a significant number of legal issues covering a wide array of issues. I have learned a lot from working alongside veterans in our firm like Rich Brown, the head of our Patent Department as well as a former Navy pilot who has a wife and son in the Military as well. He has already done significant work with veterans, and he and I are thrilled that Day Pitney will reach out to more veterans in need."
Mr. Morgan was named partner at the firm in the beginning of 2013 after years of working as a trial attorney in jury and non-jury cases involving contracts, securities, and intellectual property matters. He has also represented clients in both state and federal courtrooms, having appeared in the Supreme Court of New Jersey, U.S. Court of Appeals for the Second Circuit, and U.S. District Courts in New York and New Jersey. Morgan has also served as Chairman of the Board of Directors of a non-profit, non-governmental organization of the United Nations dedicated to global issues education, and he currently serves on various civic and charitable organizations throughout New Jersey.
"I've had friends who have come back from military after having served abroad," said Morgan. "The sacrifices they have made are without equal, but then they come home and have to try to assimilate back to civilian life. We have to do everything that we can to pay it forwards and say 'thank you' to these men and women, and I am glad that we at Day Pitney are doing that."
Day Pitney has a longstanding reputation working with indigent clients, providing legal support to battered women, disabled children, and Holocaust survivors. They have been recognized for their great work in the pro bono community, and now look to partner with the GI Go Fund to help returning military veterans.
"I am so thrilled that this partnership is happening for our veterans," said GI Go Fund Executive Director Jack Fanous. "Day Pitney is one of the most respected law firms, not just in New Jersey, but in the entire country. Mark Morgan and Day Pitney have showed incredible leadership on this issue, as they approached our organization to start this program. This type of generosity is rare, as it is usually us who approaches the private partners to help veterans. Now, thanks to Mark and his fellow committed attorneys at the firm, our veterans will be given pro bono legal aid from some of the best and brightest lawyers the legal community has to offer."
For years, the GI Go Fund has been working to change the way veterans obtain access to legal services. In 2011, it created the Veterans Justice Initiative through a partnership with then Mayor Cory Booker, which takes veterans charged with crimes in the city of Newark and places them in a voluntary alternative sentencing program that links them with service providers and mentors that help them end their criminal behavior.
The organization has also worked with several other firms and legal partners to provide veterans with pro bono services, but no commitment has been greater than the one made by Day Pitney. For more information about the program, please contact the GI Go Fund at (866)389-GIGo (4446) or visit us online at http://www.gigofund.org.