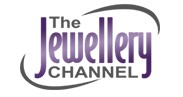 Tying the knot is one of the most special events of a person's life, so we have made sure that the items featured on Thursday are nothing less than spectacular.
(PRWEB UK) 13 March 2014
On Thursday March 20, The Jewellery Channel (TJC) is hosting a special event from 10am to 4pm on their popular TV shopping network – a stunning collection of bridal themed jewellery and gems will be at centre stage, along with delightfully affordable price tags.
The Wedding Show will be hosted by two of TJC's very own celebrity presenters. From 10am to 2pm, Ellis Ward will be exciting audiences with the first leg of the nuptial bonanza, and then from 2pm to 4pm Stacey Ellis will take the reins in style.
In addition to the gorgeous wedding collection of jewellery which has been carefully selected for its dazzle-effect and value for money, a model dressed in a beautiful wedding gown will be on hand so that shoppers can readily imagine what their items of choice will look like on the Big Day.
The magnificent jewellery collection on display will include bridal sets, tiaras, engagement rings, bridesmaid's gifts and other sparkly items at such surprisingly affordable prices that customers might want to buy a few simply to treat themselves for their honeymoon.
TJC's Wedding Show will feature all the must-have gems for nuptials, such as fantastic deals on pearls and diamonds. Even those on a very tight budget will be spoilt for choice, as there will be a range of jewellery Made with Swarovski Zirconia, which offers all the sparkling glamour of diamonds but at a fraction of the cost.
Shoppers need simply tune into TJC's TV network on the following channels to be transported to the enchanting delights of a fairy-tale wedding and dazzled by the brilliant value for money on offer:

Freeview 49 (24/7)
Sky 650 (24/7)
Freesat 815 (24/7)
Virgin Media 757 (24/7)
Managing Director of The Jewellery Channel, Colin Wagstaffe, commented on their upcoming wedding showcase: "Spring and summer are the most popular times of the year to get married, so we took it upon ourselves to put together a Wedding Show that is sure to get couples excited – both by the superb jewellery on offer and the affordable prices. Tying the knot is one of the most special events of a person's life, so we have made sure that the items featured on Thursday are nothing less than spectacular."