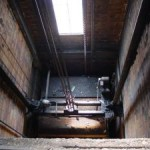 The report states that since 1997, building code regulations in Quebec require that all new escalator installations have an automatic shutdown feature in the event of a malfunction or for instance, if something gets caught
New York, N.Y (PRWEB) March 17, 2014
New York personal injury lawyer Kenneth A. Wilhelm emphasized the importance of having accessible and visible emergency stop buttons on escalators saying that they could make the difference between life and death. Wilhelm was quoted in a Feb. 5 news article published by the Globe News in Montreal, Canada. The article reported the death of Naima Rharouity, a woman who died after an item of her clothing was caught on the escalator at the Fabre metro station in Montreal. Her husband Scherkaoui El Hananana told the newspaper that he is "deeply disturbed" at what caused her death and is looking for an explanation.
The report states that since 1997, building code regulations in Quebec require that all new escalator installations have an automatic shutdown feature in the event of a malfunction or for instance, if something gets caught. However, these regulations were not made retroactive, the report states. Wilhelm says that emergency stop buttons are an important safety component for escalators. "However, these buttons must be installed along the length of the stairs," he says.
The emergency stop buttons must also be visible and clearly identified, Wilhelm says. "Even if there was an emergency button placed right next to you, but you didn't know it, that would be of no use when you are caught or stuck and require immediate help." At the Fabre metro station where the fatal incident occurred, there were two emergency stop buttons on the escalator, but they were both at the end of the stairs and inconspicuous, the report states.
Wilhelm offers several tips for New York commuters to help guard against escalator accidents:

Stand facing forward and hold the handrail.
Always hold children by hand and do not let them run on the escalator or play on it.
If your child is in a stroller, do not use an escalator. Use the elevator instead.
Stay clear of moving parts. Keep your hands, feet and clothing clear of the side panels of the escalator. Also, make sure you have no dangling or loose items from your clothing or undone shoelaces that could get caught in the escalator's moving parts.
Be careful when you step on or off the escalator. Step over the comb plate located at the top and bottom of every escalator.
About the Law Offices of Kenneth A. Wilhelm
The Law Offices of Kenneth A. Wilhelm is a personal injury litigation firm with an unwavering dedication to its clients. With more than 42 years of experience, our firm strives to obtain the best compensation for those who have been injured or those who have lost a loved one due to an accident or by someone else's negligence. We handle cases dealing with personal injury, medical malpractice, wrongful death, train accidents, workers' compensation, dental malpractice, motor vehicle accidents, pedestrian accidents, rape, paralysis, comas, seizures, false arrest, lead poisoning, trips and slips and falls, falls on sidewalks or stairs, elevator accidents, construction accidents, Erb's palsy, cerebral palsy, brain damage, blindness, hearing loss, dog bite cases, fire and smoke inhalation accidents, bicycle accidents, falls from windows or scaffolds, food poisoning injuries, carbon monoxide accidents, and many other types of accidents and injuries.
Please contact our New York personal injury attorneys TOLL FREE 24 hours a day, 7 days a week at 1-800-WORK-4-YOU (1-800-967-5496). WE CAN EVEN COME TO YOU. There is no attorneys' fee unless we recover money for you. We can also help with personal injury cases in New Jersey, Connecticut, Pennsylvania, or Florida. If you have been seriously injured in any of the 50 U.S. states, please call us and we will try to help you with your case.
Other TOLL FREE phone numbers for us are:
1-800-RADIO-LAW, 1-888-WYPADEK, OR 1-800-LAS-LEYES
The Law Offices of Kenneth A. Wilhelm
445 Park Ave, 9th Floor
New York, NY 10022
(212) 545-7373
Please visit us at: http://www.WORK4YOULAW.com