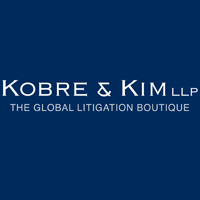 (PRWEB) March 25, 2014
Kobre & Kim has partnered with the Association of Corporate Counsel for a live webinar, taking place on Thursday, April 24, 2014, to discuss the hot-button issue of enforcing international judgments and arbitration awards.
In today's global market, obtaining a multi-million dollar judgment is only half the battle. As the value of judgments and arbitration awards from large-scale disputes continues to rise, so does the challenge of enforcing them.
In this session, Kobre & Kim's internationally recognized asset recovery team will discuss how today's sophisticated judgment debtors often protect assets by holding them in a variety of structures in offshore financial centers around the world. This creates challenging roadblocks to efficient and prompt recovery that can only be overcome with the right tools and strategies.
The panel will break down the complexity of the international judgment enforcement and asset recovery process through real-world examples and the alternative fee structures available to minimize costs and risks.
About the Webinar:
Date: Thursday, April 24, 2014
Time: 9am EDT, 2pm BST, 9pm HKT
Duration: 60 minutes
Complimentary CLE/CPD credit will be offered in various locations through the ACC. For more information regarding CLE/CPD credit by jurisdiction, please click here.
To register for this webinar please click here:
http://webcasts.acc.com/detail.php?id=670628&go=1
The webinar will be recorded and available on-demand after the live-air date.
About Kobre & Kim:
Kobre & Kim is a conflict-free international law firm focused exclusively on litigation, arbitration, and investigations. Operating out of offices in New York, London, Hong Kong, Cayman Islands, British Virgin Islands, Miami and Washington DC, Kobre & Kim is the premier firm for international disputes.
Kobre & Kim is the only firm able to deliver the full spectrum of global asset recovery services. Our team has been featured on the cover of The Wall Street Journal and recognized repeatedly in legal industry publications as one of the most highly regarded judgment enforcement/asset recovery firms in the world.
The team includes several former U.S. Department of Justice and U.S. Securities and Exchange Commission lawyers with deep experience in international asset investigations and forfeiture, including extensive knowledge in regard to varying confidentiality and banking secrecy laws. In addition, English barristers and solicitors (including three English Queen's Counsel) with a track record litigating in various offshore jurisdictions, combine to provide clients with an in an integrated cross-border advocacy team.
This unique offering allows Kobre & Kim to effectively trace, locate and recover assets throughout the world's leading jurisdictions to satisfy large-scale judgments and arbitration awards.