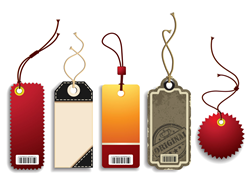 GetUWired's "Beginners' Guide to Infusionsoft: Tagging" lays out the basics of tagging in Infusionsoft.
(PRWEB) March 14, 2014
Internet marketing powerhouse GetUWired has just released its inaugural installment of its new educational series "Beginners' Guide to Infusionsoft." The first installment details the ins and outs of one of Infusionsoft's most important features – tagging.
What is Infusionsoft tagging?
Infusionsoft's tagging feature allows users to sniper-focus their marketing efforts. Tagging is the process of connecting "tags" to contacts based on whatever criteria the user deems appropriate. Tags are used to identify contacts and segment lists into smaller, more distinct categories.
Tags can be created for an almost limitless amount of information. Users can get very specific, and most clients tend to use an average of 150 tags.
Why to Use Tags in Infusionsoft
Tagging allows users to segment their lists into specific categories so they can market to their contacts more efficiently and effectively.
By segmenting lists, companies can precisely market to their customers in ways that most appeal to them. When a shoe company wants to send out an email detailing all the new features of a hiking boot recently in stock, every contact with the "hiking boots" tag can be sent that email. Rather than blasting out emails to every contact on the list (some of which aren't interested in hiking boots), users send valuable information only to customers who will appreciate it.
Tags Make It Possible to See What Leads Are Hot
One of the most essential reasons to tag is for lead scoring. Infusionsoft's lead scoring tool allows you to set parameters to determine which leads are hot.
Want to learn even more about tagging in Infusionsoft?
GetUWired provides Infusionsoft training and support. For more information about Infusionsoft tagging, contact GetUWired at 877-236-9094 or visit http://www.GetUWired.us today.