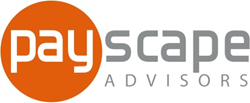 "We are excited to be recognized among our peers as a leader in technology advancement and as a growing employer in the state of Georgia."
Atlanta, GA (PRWEB) March 14, 2014
Leading business-to-business financial technology and payment solutions provider, Payscape Advisors, announced today that it has been named one of the Top 40 Innovative Technology Companies in Georgia by The Technology Association of Georgia (TAG), the leading association dedicated to the promotion and economic development of Georgia's technology industry.
TAG's Top 40 Awards recognize Georgia-based technology companies for their innovation, financial impact, and efforts at spreading awareness of Georgia's technology initiatives throughout the U.S. and globally.
"The 2014 Top 40 finalists are an elite group of innovators who represent the very best of Georgia's Technology community," said Tino Mantella, President and CEO of TAG. "The 2014 Top 40 finalists are shining examples of what makes our state such a hotbed for technology and we applaud them for standing out as leaders in Georgia's technology community."
Payscape will debut a breakthrough, SaaS-based e-commerce and m-commerce offering in 2014 that combines web design and development with online payment processing. Dubbed "Payscape Commerce", this revolutionary product will allow merchants within any vertical to sell products and services simultaneously through website, mobile and retail environments, otherwise known as an Omni Channel. Payscape Commerce will include a content management system, payment gateway, processing, and shopping cart integration through one consolidated service.
"We have lauded Atlanta as the heart of the Southeast startup and technology community for quite some time," said Adam Bloomston, Co-Founder and Co-President of Payscape Advisors. "We are excited to be recognized among our peers as a leader in technology advancement and as a growing employer in the state of Georgia. Additionally, we're excited about the state implementing the Georgia Merchant Acquirer Limited Purpose Bank Act. This Act allows companies to enter card networks directly rather than renting a Bank Identification Number ("BIN") from a financial institution sponsor. Payscape is in the process of applying for the Act and expects this registration to create significant opportunities and a unique competitive advantage to being located in Georgia."
Companies selected for the "Top 40" will be showcased in an exhibition at The 2014 Georgia Technology Summit (GTS) on March 26, 2014.
For more information on Payscape's payment solutions for growing businesses, visit http://www.payscape.com.
About Payscape Advisors
Payscape Advisors provides small to mid-size business owners with financial technologies that allow them to accept payments, streamline their business, and increase cash flow. Our dedication to payment technology and industry innovation is consistent; our mission is clear: to make it simple for business owners to collect money. Whether you accept credit cards at your retail storefront, process payments on your mobile phone, promote gift cards, operate an online shopping cart, or electronically invoice clients, Payscape offers financial products and services guaranteed to satisfy your cash flow needs. For more information visit http://www.payscape.com.
About The Technology Association of Georgia (TAG)
TAG is the leading technology industry association in the state, serving more than 22,000 members through regional chapters in Metro Atlanta, Athens, Augusta, Columbus, Macon/Middle Georgia and Savannah.  TAG's mission is to educate, promote, and unite Georgia's technology community to foster an innovative and connected marketplace that stimulates and enhances a tech-based economy. The association provides networking and educational programs; celebrates Georgia's technology leaders and companies; and advocates for legislative action that enhances the state's economic climate for technology. For more information visit the TAG website at http://www.tagonline.org or TAG's community website at http://www.TAGthink.com.