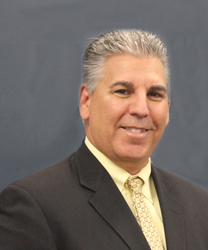 Suitland, Maryland (PRWEB) March 13, 2014
Andrews Federal Credit Union today announced that it has named Todd Olszowy as its Chief Financial Officer.
Olszowy will report to President and CEO, Jim Hayes. He will be responsible for the financial affairs of the credit union, establishing major economic and financial objectives while developing policies and procedures. He also joins the credit union's executive management team, which directs all aspects of organizational strategy, planning and operations.
"Todd brings extraordinary competencies and a wealth of experience," said Jim Hayes. "He will provide leadership to multiple areas including finance, accounting, audit, risk management, budget development and strategic planning." Prior to joining Andrews Federal Credit Union, Mr. Olszowy served as Vice President of Finance at Water and Power Community Credit Union. He has also held positions as CFO of the Financial Service Centers Cooperative (FSCC), as well as corporate controller of Crestline Funding Corporation, a mortgage banking company.
Mr. Olszowy earned his bachelor's degree from Arizona State and his M.B.A. in Finance and Management from University of La Verne.
About Andrews Federal Credit Union
Andrews Federal Credit Union was founded in 1948 to serve the needs of military and civilian personnel by providing a vast array of financial products and services. With over $1 billion in assets, Andrews Federal has grown to serve more than 100,000 members in the District of Columbia, Joint Base Andrews (MD), Joint Base McGuire-Dix-Lakehurst (NJ), and military installations in central Germany, Belgium, and the Netherlands. In addition, the Credit Union serves as a financial partner with many select employee groups in Maryland, the District of Columbia, and New Jersey.
To learn more about Andrews Federal Credit Union and its community involvement, or to become a member, call 800.487.5500 or visit http://www.andrewsfcu.org.