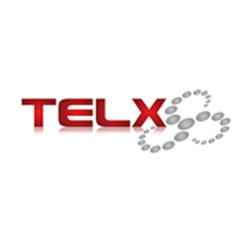 Miami, FL (PRWEB) March 13, 2014
IT is everywhere, and needed everywhere. Every medium to large companies have an IT department, and for a good reason—it is essential to maintain computers and associated equipment for running a business in the modern world. As a result, IT has spread all over the world—and companies like Telx are responding to the need.
Telx Computers, a well-known Miami IT services company, announced today their new, improved website, as they expand their company and IT service to more countries around the world, from the Middle East to the Americas.
Telx offers several unmatched options for IT support, as outlined on their new website. The first tier of support, called the Classic Membership, includes up to one hour of hands-on service per month, up to 5 GB of e-mail and web hosting capacity, up to 10 GB of monthly hosting bandwidth transfer, and up to 25 unique mailboxes for company email. The second of their affordable user packages is the Premium Membership, which includes up to three hours of hands-on service a month, up to 20 GB of e-mail and hosting capacity, 15 GB of monthly hosting bandwidth transfer, and up to 50 mailboxes. Finally, Telx's Gold, or VIP, Membership, includes 5 hours of service hours per month, and unlimited usage of all the other services, including the business mailboxes. These packages have recently expanded to Tel Aviv, Israel.
Telx Computers also gives customers careful, human-eyes based network & servers monitoring, Microsoft Office training & troubleshooting, server & workstations virus updates, monthly systems and servers checkup & maintenance, nights, weekends, and holidays emergency support, and daily keeping of backed-up server data.
Telx's network support, part of its high-end security systems, uses firewalls to monitor client networks, servers, and systems, and to prevent illicit access. Telx uses firewalls made by Sonicwall. Sonicwall's security systems are dedicated systems (miniature computers) that guard the internet access of important business networks, ensuring that only the right people and connections make it through.
As part of their IT services, Telx monitors client networks 24/7, using unmatched diligence to spot unwanted activity before it can do any damage, and if it does, to stop it expediently.
Telx Computers is based in Miami, Florida, but provides IT, VoIP, Website, Backup, and Cloud services that are expanding all over the world. All new features, website tools, contact and more can be found on Telx's website below.
To Contact Telx please call 1.800.698.3594 or visit http://www.telxcomputers.com/.