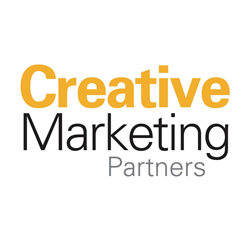 We pride ourselves on pushing the limits of creativity, artistry and design, ensuring that our digital and traditional campaigns maximize our clients' exposure.
(PRWEB) March 13, 2014
Creative Marketing Partners (CMP), a full-service advertising agency located in South Florida that specializes in both the general and Hispanic markets, announced today that they are the recipients of two Gold ADDYs awards from the American Advertising Federation (AAF) Miami Chapter.
The ADDYs® are the advertising industry's largest and most representative competition. They attract over 50,000 ADDY entries every year. The mission of the ADDY competition is to recognize and reward creative excellence in the art of advertising.
CMP has often been celebrated for their creative excellence in advertising, Hispanic market advertising, as well as graphic design. CMP received accolades for two direct mail pieces. One was a beautifully designed residential mailer, and the other was digital business-to-business piece. Each mailer took home the top prize, Gold ADDY, in their respective categories last night at the AAF Awards Ceremony held at The Rusty Pelican.
"We are truly honored that our work was recognized," commented Ony Oliva, President at CMP. "We pride ourselves on pushing the limits of creativity, artistry and design, ensuring that our digital and traditional campaigns maximize our clients' exposure."