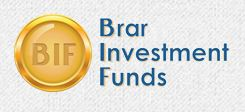 San Francisco Bay Area (PRWEB) March 13, 2014
Brar Investment Capital, LLC announced today that it will represent a group of sponsors for the Sikh Community Appreciation Night that will be held by NBA's Sacramento Kings on March 16th as they play the Minnesota Timberwolves. Sponsors include the Punjabi American Heritage Society, Wells Fargo, Navistar Trucks, and others.
"We are proud to sponsor the Sikh Community Appreciation Night. The event celebrates cultural diversity and is a fantastic initiative by the new Sacramento Kings ownership led by Vivek Ranadive. Much like the Latin Heritage night "Noche Latina" held by the Los Angeles Lakers, New York Knicks, and others, the Sikh cultural night will increase awareness and build greater understanding of the community," stated Brar Investment Capital founder, Bhupinder "Pope" Brar.
The night at Sleep Train Arena will include Punjabi folk dances as well as recognition of the Sikh community. Another feature of the event is an essay competition which will be open to K-12 children, the prize for the essay competition will be a Sacramento Kings game ticket and a voucher for beverages.
About Brar Investment Capital:
Bhupinder "Pope" Brar is Managing Partner and Founder of Brar Investment Capital, LLC. The firm is based in the San Francisco Bay Area and is an investment advisor to Brar Investment Fund LP, which invests globally in value-oriented and special-situation equities. For more information, visit http://www.brarifunds.com or e-mail pope(at)brarifunds(dot)com.
This document does not constitute an offer to sell, or a solicitation of an offer to buy membership interests in Brar Investment Fund, LP. We will not make such offer or solicitation prior to the delivery of a definitive offering memorandum and other materials relating to the matters herein. Before making an investment decision with respect to the fund, we advise potential investors to carefully read the offering memorandum, the operating agreement, the related subscription documents, and to consult with their tax, legal and financial advisors. The fund is offered to accredited and qualified investors.