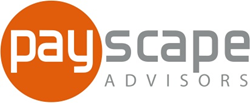 We realized the impact that combining an online payment solution with our software would have on our clients... We are thrilled to fill that void through our partnership with Payscape.
Atlanta, GA (PRWEB) March 18, 2014
Leading business-to-business financial technology and payment solutions provider, Payscape Advisors, announced today that Studio Webware and GL Solutions are the latest in a series of software-as-a-service (SaaS) providers to partner with Payscape in early 2014.
As the official integrated payments partner to Studio Webware, an online project management and accounting software for interior design professionals and GL Solutions, an online licensing system for state government agencies, Payscape Advisors will provide each company's clients with the ability to accept online payments.
"As a project management and accounting application for interior designers, we are always looking to adopt new technologies that will improve the customer experience," said Lance Haeberle, CEO of Studio Webware. "We realized the impact that combining an online payment solution with our invoicing and accounting features would have on our clients and discovered the missing link was accepting payments online. We are thrilled to fill that void through our partnership with Payscape."
Payscape's integrated partner program allows any SaaS-based company to deliver integrated online payment solutions to end users.
"Partnering with two growing software companies in seemingly different sectors highlights our ability to provide businesses within any industry the opportunity to offer their customers powerful point of sale financial solutions that allow them to increase cash flow, improve operational efficiency, and better manage their business," said Hunter Hudson, Director of Partnerships, at Payscape Advisors.
Payscape Advisors' seamless API integration tools allow partners to provide clients with secure payment processing, recurring billing, and online registration solutions.
"The best part about this partnership is the fact that GL Solutions can focus on our core business while offering our clients first-class payment processing and customer service through Payscape," said Jake Burts, Sales and Marketing Manager at GL Solutions.
Payscape Advisors offers partnership and residual programs for financial and technology companies of all shapes and sizes. For more information on how you can offer your clients online payment and invoicing solutions, visit https://payscape.com/partners/.
About Payscape Advisors
Payscape Advisors provides small to mid-size business owners with financial technologies that allow them to accept payments, streamline their business, and increase cash flow. Our dedication to payment technology and industry innovation is consistent; our mission is clear: to make it simple for business owners to collect money. Whether you accept credit cards at your retail storefront, process payments on your mobile phone, promote gift cards, operate an online shopping cart, or electronically invoice clients, Payscape offers financial products and services guaranteed to satisfy your cash flow needs. For more information, visit http://www.payscape.com.
About Studio Webware
Studio Webware is the premier project management and accounting application for the interior design industry. Studio Webware provides the most advanced technology solutions for the residential and hospitality interior design industry by connecting the entire design industry, from designers to showrooms to manufacturers. For more information, please visit http://www.studiowebware.com.
About GL Solutions
GL Solutions has provided government agencies with licensing system software since 1997. Our software, GL Suite, is a browser-based, commercial off-the-shelf (COTS) licensing system. It streamlines processes and manages every aspect of licensing and regulation. Instead of complaining about government, the staff of GL Solutions wants to be part of the solution, by serving State Government regulatory agencies with best practices and years of experience. For more information, visit http://www.glsolutions.com/.