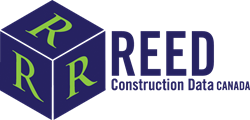 Partnering with NLCA provides our customers across North America unparalleled intelligence and data on this important construction market.
Norcross, GA (PRWEB) March 17, 2014
Newfoundland and Labrador Construction Association and Reed Construction Data have signed an agreement to share information, improve the distribution of bid information outside the province and create new economic value benefiting members.
"NLCA values collaboration; however, we partner selectively – and only when there are clear benefits to our membership," said Rhonda Neary, President and CEO, NLCA. "Our board carefully assessed the Reed opportunity, and we believe it's a great fit logically, strategically and culturally, now and for the future."
"The NLCA is a first rate organization. Its leadership, board and staff set very high standards for themselves and their service to their members and the Atlantic construction industry," added Mark Casaletto, General Manager and Vice President, Reed Construction Data Canada. "Reed is delighted to be partnered with the NLCA."
The alliance exchanges proprietary information between the organizations and creates new economic value from content available within NLCA's electronic plan room. Specifically, the alliance allows NLCA to better serve and inform its members. Also, building product manufacturers across North America will now have greater visibility into the specifications history and opportunities within Newfoundland's $9 billion non-residential construction industry.
"The alliance with Reed gives us access to valuable and hard-to-get economic and industry intelligence," said Kevin McEvoy, Chair of NLCA. "The new economic value created funds key events directly for our members."
"Newfoundland's economic and construction fundamentals are among Canada's best. Relatively, the province outperforms most other regions," said Craig Roberts, Senior Director at Reed Construction Data. "Partnering with NLCA provides our customers across North America unparalleled intelligence and data on this important construction market."
The partners have ratified a multi-year legal agreement and are currently implementing its functional aspects.
About NLCA
The Newfoundland and Labrador Construction Association (NLCA) is an incorporated not-for-profit association of contractors, builders, and suppliers primarily engaged in the construction industry throughout the province. NLCA's members have representatives of all aspects of the construction industry (including all sectors) as well as architectural and engineering firms. To learn more about NLCA, visit http://www.nlca.ca.
About Reed Construction Data
Reed Construction Data, a division of Reed Business Information and the Inaugural Strategic Partner of the AIA, is a leading North American provider of construction information. Reed provides actionable insight to construction professionals through a diverse portfolio of innovative products and services, including national, regional and local construction project data, accurate and reliable construction cost data, effective marketing solutions and dynamic market intelligence. To learn more about Reed, visit reedconstructiondata.com.