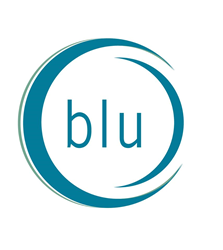 At BluMarble, the core of our product is revitalizing something 'old' into something 'new' that's beautiful on the surface, as well as in its unique journey and process.
Las Vegas, NV (PRWEB) March 13, 2014
When it comes to repurposing, BluMarble has been busy rescuing used bottles from restaurants, bars, homes and events in the community and transforming them into beautiful accessories for all.
While throwing back a drink in Las Vegas, it's unlikely many give pause to where that bottle they've left empty ends up. Considering each patron likely leaves behind more than just one bottle while in Vegas, the sheer volume of glass waste left behind daily is staggering. Approximately 40 million visitors trek through Vegas annually, paying homage to Dionysus at roughly 1,500 bars located in the city (not counting those located within hotels and casinos).
"BLUMARBLE," headquartered at 6280 Valley View Blvd in Las Vegas, is the source for what is saving these bottles and helping create a more sustainable earth. Called the "House of Blu" by BluMarble co-founders Jennifer Jordan and Rachel Cohen, started BluMarble in 2013, the site is where thousands of bottles (roughly 15,000) from the Vegas strip end up each month to be transformed into tumblers and glasses, platters and trays, vases, dishes, lighting and jewelry.
Blu's bottles begin their journey in bins outside prominent Vegas properties such as CAESAR'S PALACE, The COSMOPOLITAN, MGM GRAND, RIO, STRATOSPHERE, PARIS, BALLY'S and MANDALAY BAY. BluMarble pays resorts the bottle deposit for the bottles and transfers them to their "House of Blu" headquarters to be power-washed, sanitized, dried and prepped for their makeover.
BluMarble's craftsmen meticulously cut the bottles into everything from shot glasses to jewelry. BluMarble's unique method of cutting and up-cycling uses a cold process (unlike the more common hot process), which generates less air pollution and keeps toxic materials out of waste streams. Edges and angles of each piece are individually polished down to a safe, smooth finish.
Items are inventoried, tagged, stocked and shipped out to fill special requests, wholesale orders, online orders and to be sold in BluMarble's downtown Container Park store at 707 Fremont Street.
BluMarble is also featured in 300+ venues all over the country, including CAESAR'S PALACE, MGM GRAND, NAPASTYLE CATALOG, select MARRIOTT hotels, HEALTH CERAMICS and the restaurants of Food Network stars GUY FIERI and MICHAEL CHIARELLO.
Finally, be it from online shelf (http://www.BLUMARBLE.COM) or retail store shelf, these stunning, one-of-a-kind pieces make their way to your dinner parties, game gatherings, accessory selections or even wedding collections.
"At BluMarble, the core of our product is revitalizing something 'old' into something 'new' that's beautiful on the surface, as well as in its unique journey and process," said BluMarble co-founder Rachel Cohen. "It's art, but it's art that works to help sustain Earth's limited resources. It's a win-win for planet and purchaser."