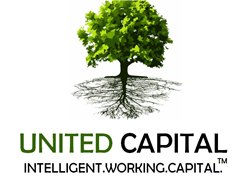 "This new opportunity is something that I am really looking forward to," remarked Mandula.
(PRWEB) March 18, 2014
United Capital Funding Corp announced today that Mark S. Mandula, Managing Partner of United Capital Funding Corp., will lead and be the sole speaker at an unprecedented Pre Convention Master Marketing Class before the 14th Annual RFIx Convention and Receivables Finance International 2014 to be held at The Sheraton Hotel, Warsaw, Poland March 31, 2014.
"This new opportunity is something that I am really looking forward to," remarked Mandula. "This Master Class and my upcoming presentation on April 1, 2014 will be the 5th time I have been honored to participate at this prestigious event" commented Mandula. "The Master Class will present hands on ideas on how specialized finance firms can more effectively and profitably market their services to SME's in Europe, the EU and globally."
Mandula is Principal and Managing Partner of United Capital Funding Corp. United is the leading professional Accounts Receivable funding, and AR management services based firm in the United States today. Since 1997 United has successfully provided funding and managed $2.5 Billion to entrepreneurial firms with annual revenue from startup stage to over $200 Million. United is headquartered in the Tampa Bay Florida area, and also has regional offices in Nashville, Tennessee and Charlotte, North Carolina. Most recently, Mandula has been an invited speaker at International Financier Conferences and symposiums globally, including in Hong Kong, Madrid, Shanghai, Amsterdam, Kuala Lumpur, Malaysia, Vienna, Rome, Tainjin [China], Istanbul, Warsaw, Brussels, Chicago, Brussels, Paris, London and San Francisco.
Prior to ownership in United in 2000, Mandula served as Owner/CEO of several specialized financial service firms. He also served as Executive Vice President/Principal in an Investment Banking firm and was involved in over 500 Merger & Acquisitions transactions in the Financial Services Industry. Mandula has been an invited speaker at the American Bankers Association National Convention, Invited Lecturer for 7 years at the Bank Administration Institute National Banking School, Independent Bankers Association of America National Conference, and also numerous corporate presentations, including IBM and others. He also recently was awarded a Certificate in Private Capital Markets from the Graziado School of Business and Management, Pepperdine University.
Mandula has published or coauthored several books on Strategic Planning Process, and Valuation techniques in the M&A process. He has also had articles published in Mergers and Acquisitions: The Journal of Corporate Venture; ABA Banking Journal and other financial industry publications. He has spoken and attended numerous Industry conferences, including those sponsored by the American Cash Flow Organization, Commercial Finance Association and the International Factoring Association.
The History of RFIx
Every year since 2001, RFIx has brought together influential leaders from factors, banks, supply chain finance providers, other financial institutions, trade bodies and technology partners, from all over the world to network, discuss and listen to presentations on key aspects of the receivables finance industry. RFIx has built a reputation of being the premier receivables finance event where the key issues affecting the development of the industry are examined. At RFIx 2013 in Istanbul, the event changed its style from a Conference to more of a Convention. This attracted many more delegates, more speakers and more sessions as well as local press and TV.
About United Capital Funding Corporation
United Capital Funding Corporation provides Intelligent Working Capital via factoring, credit insurance coverage and efficient Accounts Receivable management solutions to clients nationwide. These professional services allow clients to strengthen their cash flow, streamline internal operations and assist them in competing successfully in the current challenging economic environment. United recently exceeded $2 Billion in funded and managed relationships since its formation in 1997. Starting with a single Florida based client, United Capital Funding now serves clients in 29 states, and is based in Tampa Bay, Florida. United also has regional offices in Nashville, Tennessee and Charlotte, North Carolina.
United Capital Funding is the fiscally savvy alternative for healthy companies in the staffing, government, manufacturing, service, distribution, technology and professional services sectors looking to profit from the flexibility and speed of partnering with a privately held, well capitalized source. A partnership with United Capital Funding Corp. results in a client gaining monetary as well as back room efficiencies to better compete in the current very competitive economic environment. Additional information on the specialized business financial services provided by United, including factoring, Accounts Receivable management, and working capital are available online at their website: http://www.ucfunding.com.