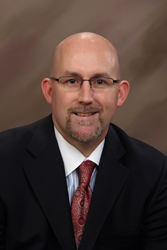 San Antonio, TX (PRWEB) March 13, 2014
Generations Federal Credit Union has announced that Clay Thompson has assumed the role of Chief Lending Officer (CLO) for Generations Federal Credit Union. Thompson brings more than 25 years of commercial and consumer lending experience to this newly created position for the San Antonio-based company.
Reporting directly to the CEO, Thompson will be responsible for the strategic leadership and direction of the credit union's lending programs and will oversee compliance and risk management, develop product lines and manage the integrity of the Credit Union's loan portfolio.
"Clay brings a strong history of leadership and business acumen to our team," said Steve Schipull, president and chief executive officer of Generations Federal Credit Union. "Our credit union is experiencing an unprecedented period of growth and development and Clay will be a tremendous asset to our members and to our lending initiatives."
A native of Tyler, Texas, Thompson holds a B.B.A. in Finance from Texas Tech University, an M.B.A. in Finance from Indiana University and is a 2013 graduate of Southern Methodist University's Southwestern Graduate School of Banking where he received both the Leadership and Distinction designations.
A strong advocate within the community, he has volunteered over the years for United Way, YMCA, the Susan G. Komen Foundation, Junior Achievement and Big Brothers Big Sisters. Thompson is a former City Councilman for Bullard, Texas is a current Board Member of the 504 Corporation (a SBA CDC company).
During his career, Thompson has worked for a variety of companies, including Chase Bank, Koch Financial Corporation, Bank Texas and most recently Pioneer Bank based in Minnesota.