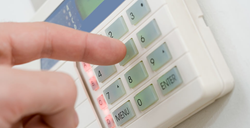 Burbank, CA (PRWEB) March 13, 2014
The new combination of general and professional liability insurance protection is just what security installation experts, who in turn help protect us from home invaders, need to secure their business and assets in case of an unfortunate situation.
While they are erecting a wall of defense against home and business office intruders, security system installers are exposed to a lot of risk—especially liability. The general liability policy will cover them for any mishaps that occur in their shops whether a person is injured or property is damaged. It will also cover the dedicated home security system installer from any work that is later found to be sub-par.
In addition, the general liability portion of the policy pays for any costs that arise from a legal defense put on against a claim.
Professional liability is different. The USA Business Insurance policy addresses claims that stem from any mistakes or omissions that a person covered under the policy may make.
"An example of a professional liability claim for a security alarm installer might be if the owner thought a certain type of alarm would be installed but wasn't and damages resulted from that omission. That's why we are offering both general and professional liability programs—so any coverage gaps are taken care of," said a spokesperson at the Burbank, California based USA Business Insurance. "These two policies cover just about any major liability issues that may occur."
With this coverage in place, the security system installer can concentrate on growing the business as well as staying abreast with the rapidly changing technology and products in the industry.
About USA Business Insurance
The professional and general liability insurance policies offered by USA Business Insurance are customized for the security system installer. Flexible payment plans, discounts and great rates are available for this valuable insurance.
For more information visit http://www.businessinsuranceusa.com.