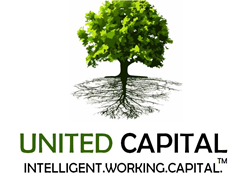 Due to a very strong level of interest we have received from Commercial construction companies nationwide, United Capital Funding Corp. is proud to offer this new service.
Saint Petersburg, FL (PRWEB) March 24, 2014
Mark S. Mandula, Managing Partner of United Capital Funding Corp, announced today that United Capital Funding Corp. will begin to start helping construction businesses with factoring and working capital funding beginning April 1, 2014.
"Due to a very strong level of interest we have received from Commercial construction companies nationwide, United Capital Funding Corp. is proud to offer a new service by partnering with leading firms in the Factoring industry to now be able to offer Construction Factoring and working capital funding," remarked Mandula. Mandula also noted that "Commercial construction funding can provide a quick and cost effective solution to construction companies' cash flow challenges. And given the fact that we have served clients nationwide since 1997 by providing in excess of $2.5 Billion in funding, we can find a custom solution that will help commercial construction companies nationwide to end up on solid financial ground."
United Capital Funding Corp, and its partners are seeking commercial construction companies nationwide that need to purchase materials and supplies, cover payroll, provide leverage when negotiating contracts with suppliers, and businesses who want to accelerate their construction company's growth without borrowing any money. The industries that United Capital Funding Corp. anticipate serving include the following types of firms in the Construction Industry, Including Subcontractors, and General Contractors, Appraisers, Architects, Asphalt, Asphalt / Concrete, Cable Companies – Utilities, Carpenters, Carpet, Ceiling / Drywall, Cell Tower Construction, Demolition, Electrical Contractors, Energy, Excavation / Dirt Work, Fire Sprinkler Contractors, Flooring, HVAC, Landscapers, Manufacturers, Painting, Paving, Plumbing, Roofing, Security Firms, Space Planners, Steel Erection, Steel Fabricators, Supply Houses, Tile Contractors, Underground Utilities, Utility Companies and Textile Businesses.
About United Capital Funding Corporation
United Capital Funding Corporation provides Intelligent Working Capital via factoring, credit insurance coverage and efficient Accounts Receivable management solutions to clients nationwide. These professional services allow clients to strengthen their cash flow, streamline internal operations and assist them in competing successfully in the current challenging economic environment. United recently exceeded $2 Billion in funded and managed relationships since its formation in 1997. Starting with a single Florida based client, United Capital Funding now serves clients in 29 states, and is based in Tampa Bay, Florida. United also has regional offices in Nashville, Tennessee and Charlotte, North Carolina.
United Capital Funding is the fiscally savvy alternative for healthy companies in the staffing, government, manufacturing, service, distribution, technology and professional services sectors looking to profit from the flexibility and speed of partnering with a privately held, well capitalized source. A partnership with United Capital Funding Corp. results in a client gaining monetary as well as back room efficiencies to better compete in the current very competitive economic environment. Additional information on the specialized business financial services provided by United, including factoring, Accounts Receivable management, and working capital are available online at their website: http://www.ucfunding.com.