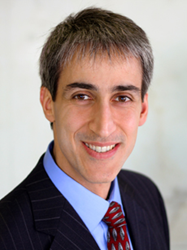 We chose to do this because we know how important it is that patients understand the facts about colon cancer.
Beverly Hills, CA (PRWEB) March 17, 2014
In honor of March being Colon Cancer Awareness month, La Peer Health Systems, an outpatient surgery center in Los Angeles has released a new infographic helping patients better understand important information about colon cancer, such as when to get a colonoscopy.
"We chose to do this because we know how important it is that patients understand the facts about colon cancer," said Shahab Mehdizadeh, MD, co-director of the Colonoscopy Center of Excellence, a division of La Peer Health Systems. "The purpose of this infographic is make this information easy to read and understand."
The infographic released by La Peer Health Systems not only helps patients know when they should get a colonoscopy, it also provides useful information such as symptoms of colon cancer, statistics about colon cancer, information about who gets colon cancer, and a description of what happens during a colonoscopy.
"Many people are anxious about getting a colonoscopy because they don't really know what the process entails," said Arash Ari Nowain, MD, co-director of the Colonoscopy Center of Excellence. "We believe presenting patients with information in a clear and concise manner is a great way to empower them to make the right choice when it comes to their health."
Some important facts included in the colonoscopy infographic are that colorectal cancers kill more people each year than breast cancer or prostate cancer as well as the fact that people without any special risk factors have a 1 in 7 chance of developing colon cancer at some point in their lives.
Shahab Mehdizadeh, M.D. is board certified in gastroenterology, internal medicine and nutrition. He treats disorders of the esophagus, stomach, intestines, colon, gallbladder, liver, pancreas, and hemorrhoids and places particular emphasis on prevention of cancers of the colon and esophagus. He currently serves as an attending physician for the Metabolic Support Team and is an active member of the Nutrition Advisory Support Committee at Cedars-Sinai Medical Center. Dr. Mehdizadeh received his Bachelors and Masters degrees from the University of California Los Angeles (UCLA). He then attended the University of Rochester School of Medicine, completed his residency in internal medicine at Cedars-Sinai Medical Center, and subsequently underwent three years of specialty training in gastroenterology and liver disorders at the combined UCLA/Cedars-Sinai Medical Center program.
Ari Nowain, M.D. is double board-certified in Gastroenterology and Internal Medicine and practices in Beverly Hills, California. Trained to diagnose and treat conditions of the digestive tract - with special training in colonoscopies, Dr. Nowain is committed to providing high quality accessible medical care to every patient. He completed medical school, residency and a three-year fellowship in Gastroenterology and Liver Diseases at the University of Southern California, Keck School of Medicine. He performs outpatient procedures at La Peer Health Systems in Beverly Hills.
The Colonoscopy Center of Excellence aims to provide high quality patient care to those in need of colon cancer screening. As part of their humanitarian efforts, the Colonoscopy Center of Excellence seeks to contribute to further colon cancer research so future treatments will exceed the ones offered today.
La Peer Health Systems is an outpatient surgery center in Beverly Hills, founded by doctors and focused on providing excellent patient care alongside the most cutting-edge medical treatments available. With 48 world-renowned physicians in 13 specialties, we offer comprehensive medical treatment that takes patients from consultation to diagnosis, treatment, surgery, and ultimately aftercare. Our 13 medical departments include orthopedics & sports medicine, gastroenterology, head & neck surgery, colorectal & general surgery, podiatry, ophthalmology, pain management, plastics & reconstructive surgery, gynecology, spine surgery, interventional cardiology, bariatric surgery, and anesthesiology. Unlike large hospitals, La Peer's unique structure offers extremely personal care in a safe and controlled environment.
To learn more about the Colonoscopy Center of Excellence, visit: http://www.colonoscopyMD.com/.