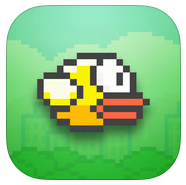 (PRWEB) April 08, 2014
Cropcircles Application Software LLC is pleased to announce the release of the sequel to the very popular application for Android® phones under the name Flappy Bird Revenge.
Cropcircles is launching Flappy Bird Revenge under their game division known as 4 Kings.
The game has all of the features that users know and love with some new graphics. No need to worry about Flappy Bird going away anytime soon as the company already has designs in the works for other Flappy Bird adventures and may soon be offering Flappy Bird Revenge for Windows and iOS phones as well.
Flappy Bird Revenge is a free and available at the 1 Mobile Market for immediate download.
Cropcircles Application Software is a Florida based company with staff expertise in engineering, software development, physics, project management and law. The goal of Cropcircles is to provide quality applications to the mobile market that enrich the users experience.