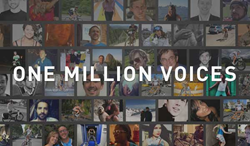 Santa Monica, CA (PRWEB) March 13, 2014
Spinlister, the world leader in peer-to-peer bicycle, ski, and snowboarding rentals, announced today that they will be expanding their insurance policy to cover more countries in an effort to connect one million bicycles worldwide.
Since their launch in April 2012, Spinlister has offered insurance in the U.S. and Canada, but now bikes up to $5,000 USD & Skis and Snowboards up to $1,000 USD will also be covered in Germany, UK, Ireland, Spain, Italy, Portugal, France, Netherlands, Switzerland, Belgium, Sweden, Denmark, Austria, Japan, New Zealand, and Australia.
Spinlister currently has users in over 100 countries and bikes listed in over 50 countries, but they believe this new insurance policy will assist with their quest to reach one million bikes listed globally. "Our goal is to create the world's largest bike share by connecting like-minded individuals. In my opinion, the best part about Spinlister is the opportunity to rent any kind of bike you wish, anywhere in the world. Spinlister users love renting from a local in the cities they visit because they have the opportunity to learn about a new culture and potentially make a new friend." says Spinlister's CEO, Marcelo Loureiro.
If you want to help Spinlister with their quest to reach one million bikes listed globally, list your bikes here for others to rent. To learn more about Spinlister please visit http://www.totemapp.spinlister.com.
About Spinlister:
Launched on April 1st 2012, Spinlister is an online marketplace that allows users to rent and list bicycles, skis, and snowboards in over 100 countries worldwide. With built-in security features and a database of user reviews, Spinlister has won the trust of communities of cyclists, skiers, and snowboarders all over the world.