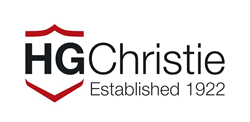 Once we recognize an ability to be good at one thing, we become empowered and aware that we are capable of being really good at anything we put our mind to.
NASSAU, Bahamas (PRWEB) March 13, 2014
H.G. Christie Ltd., exclusive affiliate of Christies International Real Estate and the oldest, most extensive real estate company in The Bahamas, proudly celebrated team achievements recently at the elegant and timeless Lyford Cay Club.
Top Producing agents are annually recognized for their top earning performance in specific regions of The Bahamas inclusive of Abaco, Exuma, Eleuthera, Nassau (New Providence), Paradise Island and Private Islands. This distinguished title is based on sales volume and revenues. Yet, more importantly, they are set apart as a result of their professionalism, hard work and dedication.
The HG Christie Top Producers for 2013 by region were: Dwayne Wallas for Abaco, Janet Watts for Exuma, Rhonda Waton for Eleuthera, Allison Lafrenier for Grand Bahama, Vicky Knowles-Andrews for Nassau & Paradise Island.
"The formula for being an HG Christie Top Producer is the embodiment of our corporate principals and philosophy in an individual who is putting their best-foot-forward everyday and who is consistently striving for personal best and enhanced knowledge and skill-sets." says CEO John Christie of HG Christie Bahamas Real Estate. "Once we recognize an ability to be good at one thing, we become empowered and aware that we are capable of being really good at anything we put our mind to."
This year the company chose to also introduce an additional award scheme for significant achievements by agents and company associates deserving of recognition. These additional awards named the 'Harolds', for agents, and the 'Georges', for staff, after HG Christie's founder Sir Harold George Christie were announced at the HG Christie Awards celebration held on February 21, 2014 at the illustrious Lyford Cay Club. While the top producer awards annually recognize agents for their ability to be the leading revenue producer in their area, the 'Harolds' recognize agents whose achievements are notable in other quantifiable ways. The 'Georges' are an opportunity to acknowledge those who undergird HG Christie's dynamic sales force for fun and note worthy qualities or achievements.
HG Christie has a reputation for having extensive experience in the Bahamian market while maintaining one of the largest portfolios of exclusive listings in the Bahamas. With offices located in Nassau, Abaco, and Grand Bahama HG Christie remains dedicated to its original business model, offering custom-tailored services and personal attention to each individual client. HG Christie has numerous agents representing The Bahamas to answer questions and share knowledge of the islands, and validating the reputation as one of the top real estate brokerage firms in the Bahamas.
"We happily reward our agents and associates for their hard work and dedication to Bahamas real estate, the HG Christie brand and the reputation we have collectively worked so hard to establish for over 90 years," affirmed Mr. William 'Peter' Christie, President of HG Christie Ltd. "Our agents, associates and clients are considered an extended part of the HG Christie family and are 'WHY' we do what we do; we could not be happier to celebrate them all."
The entire HG Christie team salutes its 2013 Top Producers and the inaugural Harold and George awardees. Genuine congratulations to these industry leaders of 2013 are extended along with support for sustained successes. 2014 is looking like a fantastic year for Bahamas Real Estate.
About HG Christie Ltd.
HG Christie Ltd is a full service real estate company in the Bahamas offering sales, rentals, appraisals, and property management. Founded in 1922 by the legendary Sir Harold George Christie, HG Christie Ltd is the Exclusive Affiliate of the prestigious Christie's International Real Estate Network. The company is known as "The Trusted Authority for Bahamas Real Estate" and has an incomparable selection of property listings from across The Bahamas. Listings include private islands, luxury estates, affordable homes, and condos, vacation villas, commercial and development properties, as well as vacant land. With eight offices strategically located throughout the Bahamas in Nassau; Freeport; Governor's Harbour, Eleuthera; George Town, Exuma; Marsh Harbour, Hope Town, and Green Turtle Cay, Abaco: the HG Christie team of professional agents is knowledgeable, well established in their market and ready to support their client needs.
###
Media Contact
Karl Hirsch
714-348-0145
noblemouse.com