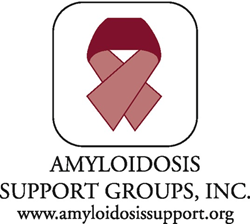 Scottsdale, Arizona (PRWEB) March 14, 2014
Baseball Prospectus, owner of BaseballProspectus.com, Issues Concerning Athletes, a real estate venture which targets professional athletes, and MiCamp Merchant Services announced today that it will host the fourth annual "Celebrity Bartending Night," on Saturday, March 22 at American Junkie to benefit Amyloidosis Support Groups. Amyloidosis is a group of diseases in which one or more organ systems in the body accumulate deposits of abnormal proteins. Although amyloidosis is not cancer, it is very serious, disabling, and life threatening.
"We at Baseball Prospectus are both honored and humbled to take part in such a special event to raise funds for Amyloidosis awareness," said Joe Hamrahi, President of Baseball Prospectus. "My colleagues and I, along with great sponsors such as Schumacher Sprinter/Airstream, Enterprise Rent-A-Car, Perfect Game, P.R.O.S. Corporate Housing, and so many great baseball players, are looking forward to an incredible night at American Junkie with all proceeds benefitting Amyloidosis Support Groups."
Renowned play-by-play announcer Daron Sutton will emcee the event which will be held from 9 – 11PM and is scheduled to feature professional baseball players Anthony Rizzo, Adam Eaton, Matt Lindstrom, Casey Kelly, Billy Hamilton, Ryan Kalish, George Kontos, and others tending bar. A limited number of General Admission tickets are available for purchase in advance via BaseballProspectus.com for $50 per person for the event. Tickets include mingling with celebrity bartenders and a hosted bar by Ketel One Vodka, Bulleit Bourbon and Deep Eddy Vodka. Guests will be treated to ballpark fare - cotton candy, popcorn, soft pretzels and gelato from Gelato Spot. Coach and Willie's/Coaches Corner will be catering a private dinner for the bartenders from 8-9PM that evening.
"Issues Concerning Athletes is excited to host this event benefitting Amyloidosis Support Groups, a charity very close to my heart. My father lost his battle with Amyloidosis last winter, and I know the value a support group provides to patients and caregivers affected by a rare disease. I'm grateful for the opportunity to help raise money to support families affected by Amyloidosis," said Erica Brooks, founder of Issues Concerning Athletes. "This night is fast becoming the go-to charity event of spring training and one players and fans will not want to miss."
About Baseball Prospectus
BaseballProspectus.com began in 1997 as a way to present original sabermetric research and publish advanced baseball statistics and projections such as TAv, VORP, and PECOTA. Recognized as an authority on the game since 1996, Baseball Prospectus produces one of the leading websites, http://www.baseballprospectus.com, for baseball analysis and a New York Times bestselling annual book. The site's articles are read by all 30 MLB teams.
About Issues Concerning Athletes
The brainchild of Erica Brooks, a former public and community relations specialist for the St. Louis Cardinals, Indianapolis Indians, and Phoenix Firebirds baseball teams, Issues Concerning Athletes was founded to address the unique needs of athletes on the move. A fixture in the Arizona sports and real estate community for over ten years, ICA has helped thousands of sports professionals call Arizona home. Issues Concerning Athletes finds its clients furnished or unfurnished rentals, assists in the purchase or sale of a home, and secures rental cars that waive underage and additional drivers fees. Erica Brooks hangs her real estate license with Realty One Group.
About MiCamp
MiCamp Merchant Services is one of the nation's leading credit and debit card processing providers. Centered in Phoenix, AZ and they work with all types of businesses across the country. Their mission is to provide every merchant with the highest integrity of service available.
Press Contacts:
Joe Hamrahi, Baseball Prospectus, (631) 252-3897, jhamrahi(at)baseballprospectus(dot)com
Erica Brooks, Issues Concerning Athletes, (602) 751-7555, ICAbaseball(at)aol(dot)com
American Junkie Bar is located at 4363 N 75th St, Scottsdale AZ, 85255