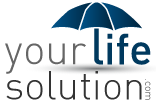 Chicago, IL (PRWEB) March 13, 2014
YourLifeSolution.com, a life insurance quote comparison service, has today released an outline of the probability of dying in six relatively well known ways. Eric Smith, the independent life insurance agent and founder of the service, is doing this to provide an interesting way to enlighten the public as to just how common untimely death is. "We're not invincible, we all know people who have died from heart disease, cancer or car accidents, and this made me curious what the chances of dying from these causes are. I also included one slightly less common way people die and two with near astronomical odds of manifesting to a given individual", said Eric Smith.
The 6 Different Published Causes of Death and the Probability of Happening to an Average American:
Heart Disease 1 in 6
Cancer 1 in 7
Car Accident 1 in 85
Assault with Gun 1 in 300
Lightning 1 in 61,701
Earthquake 1 in 153,597
Readers looking for more information on term or permanent life insurance products are encouraged to visit YourLifeSolution.com, or call Eric Smith at 888.374.2764.