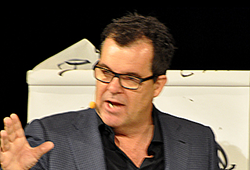 It's a very exciting time for investors in UK real estate. Buyers and sellers are equally motivated, and many have realised that they can get better deals - properties at the prices they can afford - by adopting innovative strategies
(PRWEB) March 13, 2014
The Bank of England has just released data that shows that 2013 was the best period of growth for Britain since the global financial crisis. "One of the main contributors is the stimulated property sector," real estate investment strategist Rick Otton says.
"In January 2014 traditional British lenders - the banks - approved more mortgages in any month since November 2007, and it was higher than most analysts had predicted" said Mr. Otton.
"However, even more people are now cashing in on this resurgence in the UK property market by using strategies that do not involve even applying for a mortgage," he reveals.
"It's a very exciting time for investors in UK real estate. Buyers and sellers are equally motivated, and many have realised that they can get better deals - properties at the prices they can afford - by adopting innovative strategies" he said.
"The mortgage uptake is great for those who meet the bank's criteria for home loans. However, there are thousands, in fact hundreds of thousands, of others who do not qualify for mortgages, but because they are able to embrace and implement new learnings, they too are venturing into, and succeeding in, this dynamic market."
To give an insight into his strategies for property investing without the need for big deposits, bank loans and proof of income, Mr. Otton has made freely available, on his website RickOtton.co.uk/FreePack, a complimentary downloadable Power Property Profits Pack.
"This no-charge resource will, I am sure, deliver some real 'a-ha' moments to those who thought that there was not way their current situation allowed them to get a foot in the door of the real estate market" Mr. Otton explained. "But even more importantly, there is a wealth of information for those who have good equity in their current homes but who want to expand and grow their property portfolios to create an ongoing income flow."
Mr. Otton is also about to host a 3-day property investing bootcamp in Maidenhead from 21-23 March 2014.
The Power Property Profits Pack is a no-charge download at http://www.RickOtton.co.uk/FreePack where information on the Bootcamp is also available.
About Rick Otton
Rick Otton is a property investment professional who, over the last 23 years, has introduced innovative real estate strategies to the UK, Australian and the United States. His creative 'low-risk, high-reward' approach to buying and selling houses is exemplified in his own business, We Buy Houses.
This year marks the 10 year anniversary of Mr. Otton introducing his strategies to the UK, and the 5 year anniversary of his innovative 'Buy A House For A Pound' process – one that attempted to be emulated by others. His constant process of strategy refinement, and adapting to the ever-changing real estate market, continues to place him at the forefront of property investment education.
In 2012 Rick Otton published his Australian book 'How To Buy A House For A Dollar' which was named in the list of Top 10 Most Popular Finance Titles for 2013. A UK version is on the drawing board for publication in 2014.
Mr Otton freely shares insights into his non-bank-loan strategies that have allowed everyday UK men and women to beat the rental cycle and have their own homes. He coaches others on how to build profitable businesses by facilitating transactions that focus on the needs of potential buyers and motivated sellers.
Access his free downloadable Power Property Profits Pack at RickOtton.co.uk, and the details of early bird pricing for his next UK 3-day real estate training conference in March 2014. Phone enquiries in the UK are welcome on 0207 000 1027.