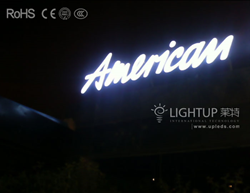 (PRWEB) March 14, 2014
LIGHTUP LED is a well-recognized company for its high quality LED lights made through state-of-the-art process with a focus on LED module lights. Recently, the company has introduced its new LED module light collection to global customers. The CEO of the company hopes their LED modules can create new value in many lighting applications.
These new LED module lights are designed for ease of integration into existing or new fixtures, and they can deliver high quality illumination with enough lumens to compete directly with conventional alternatives. With working temperatures of -40 to 80 degrees, the lights can nearly work in any circumstance we can image. Moreover, the company can provide the LED modules in various shapes and sizes.
"We are happy to introduce our new designs to our clients worldwide. If anyone is looking for a consistent light in a sustainable package, he can design the light fixture with our RGB LED modules and SMD5050/3528 LED modules. Our engineers and designers are here waiting for the customers who have problems in choosing suitable LED lights," the CEO says.
With professional and experienced technicians who can answer all of the questions and tailor solutions to meet customers' needs, LIGHTUP LED offers a wide range of LED products for landscape lighting, theatres, bridges, hotels, shopping centers, bars and more.
About LIGHTUP LED
LIGHTUP LED (Zhongshan Guzhen LIGHTUP International Technology Co., Ltd.) is located in Guzhen, the "Silicon Valley" of China's LED industry. The company specializes in the R&D and manufacturing all types of LED lights and related products which are environmentally-friendly. They focus on customer service and competitive pricing, which continues to attract more customers from all over the world.
For more information about LIGHTUP LED and its products, please visit: http://www.laitalight.com/Products/led-moduel.html.