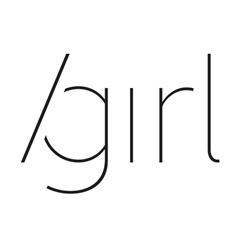 Slasher Girl carries clothing, swimwear, handbags, accessories and home items like indoor terrariums and agate coaster sets.
Miami, FL (PRWEB) March 13, 2014
"I'm looking to Australia and South Korea a lot but also Scandinavia and some hard-to-find US brands," says Amanda. "I want cutting edge fashion inspired by the runway; we have latex gloves and skirts in the store right now and soon we'll show you how to make your own Chanel look-alikes."
Products in the store range from affordable to mid-range and the style is both body and trend confident. Slasher Girl carries clothing, swimwear, handbags, accessories and home items like indoor terrariums and agate coaster sets.
Today also marks the launch of the Slasher Girl blog and the opening interviews with Fashionista's Editor at large, Lauren Sherman and Celebrity Makeup artist Aileen Quintana (Vogue, BCBG, Neiman Marcus).
Amanda explains; "I wanted to create a space where women can discover brands and unique pieces that are highly curated. With that idea, I felt compelled to feature interviews chronicling women who are unique and multifaceted. I work with really amazing women who are unsatisfied with traditional labels."
"You're a model, you're a makeup artist, you're a housewife, you're a lawyer, you're a dancer - it goes on. More and more I came across women who said, screw that - I'm more than my job title. I'm a writer and a graphic designer, I'm a chef and a model, I'm a mother of 3 and a fashion blogger."
A Slasher Girl (or Guy) is someone with more than one passion. These are people who merge their passions into a career and strive for excellence in everything.
Slasher Girl will interview several successful and career-driven women every month on Slashergirl.com/Blog.
About Slasher Girl
Slasher Girl is an online retail boutique; Our clothing, accessories and objects are curated to inspire and empower women who are independent, creative and body confident.
Slasher Girl is an online magazine; We do intimate and inspirational interviews with passionate and successful women. We also produce a variety of content with the aim of contextualizing the products we carry on SlasherGirl.com
Slasher Girl stocks rare, one-of-a-kind items; Our creative director and lead buyer, leading Miami Fashion Blogger, Amanda Del Duca takes great care in sourcing new, fast-rising brands from around the world.
About Amanda Del Duca
Amanda Del Duca is a Miami based blogger, stylist and founder of online retailer, Slasher Girl.
Amanda began her career as a fashion writer in 2009 and soon started the popular Miami Fashion Blog, Capture Fashion. Amanda has collaborated with brands such as Linda Farrow, Stuart Weitzman, Forever21, We Are Handsome and Vita Coco.
Amanda was named one of Miami's Most Stylish in 2013 by StyleCaster and her personal style has been featured in New York Magazine, Marie Claire, Complex Magazine (online), ELLE Magazine, The Cut (online) and The Huffington Post (online).
Amanda also works locally as a personal and editorial wardrobe stylist. She is best known for her resort and swimwear styling with work featured in Galore Magazine, Terry Richardson's Diary, Maxim Magazine and FHM Spain.