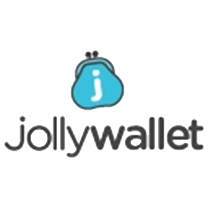 Our partnership strategies are driven by our corporate interest to provide the best in cost-savings to our customers. These partnerships will save them money, ease the burden of tax preparation and filing, and get that refund into their hands much sooner
Tel Aviv, Israel (PRWEB) March 18, 2014
Radyoos Media, a developer of e-commerce applications announced today, still in time for the upcoming tax e-filling deadline of April 15th, that jollywallet has teamed up with a few leading tax e-filling service providers. jollywallet users will receive up to 40% cash back when purchasing one of jollywallet's tax e-filing partners' services. All you need to do is go to the jollywallet Store List, and search "Tax".
E-filers get their refunds faster
Many taxpayers wait anxiously for their refund to pay bills or make a much delayed purchase. Filing by paper means waiting at least six weeks to get the refund. People who use electronic filers have the advantage of waiting only two weeks, on average, to receive their refund. This means that the taxpayer can take that vacation they've been putting off or pay off those outstanding bills much sooner.
Professional and Secure
All e-filing providers must be authorized by the IRS and their software tested and approved. jollywallet's partners are staffed by professionals with many years of experience preparing tax returns. Their service provides you with all the tools you need to complete the filing process in a swift and easy to follow manner.
The jollywallet/e-fillers partnership saves money
jollywallet, a free app that works with major internet browsers, is already saving users as much as 20% in cash-back awards on products and services from more than 3,000 online retailers around the world. Starting today jollywallet users can save up to 40% on the cost of purchasing one of its e-fillers' tax product.
"jollywallet's focus is on the customer," stated Tsafrir Peles, CEO. "Our partnership strategies are driven by our corporate interest to provide the best in cost-savings to our customers. These partnerships will save them money, ease the burden of tax preparation and filing, and get that refund into their hands much sooner," said Peles.
jollywallet is a product of Radyoos Media, a leading developer of software solutions for the e-commerce industry. Radyoos Media's staff of experts in media and online technologies, is focused on bringing real time solutions to e-commerce and web applications.