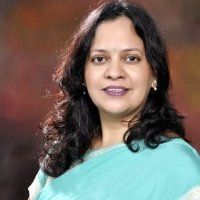 "I want to speak frankly and I would like the webinar participants to also share how they define and measure quality. I would like to create a dialogue on how they can track those measurements for their products in order to PREDICT quality".
Santa Clara, California (PRWEB) March 14, 2014
When: Webinar Training Series – Software Quality That Drives Economic Value

Tuesday, March 18, from 11.00 AM – 12:00 PM EST: Why we need to drive economic value in software quality
Wednesday March 19, from 11.00 AM – 12:00 PM EST: Defining attributes for measurement
Thursday March 20, from 11.00 AM – 12:00 PM EST: Tying quality measurement to real business needs
Webinar: Measuring Software Quality – Driving Its Economic Value – It's Big Business
Shilpa Dadwhal brings good sense, humor and real-life examples of what are the important measures of software quality that readily translate into meaningful measures for the bottom-line and top-line. This means using software quality to make the right investment and balance sheet decisions, optimizing negotiations in joint ventures, licencing, franchising and creating optimal investor relations. She peppers her talk with interesting examples and polls that provide participants with interaction and discussion among industry peers. Shilpa openly discusses challenges she and her team have faced in the past to make economic payoff sometimes out of a sub-par business situation involving software quality. Hailing from Chandigarh area which is near New Delhi, Shilpa has expanded her services and established a beachhead in Texas as well. Shilpa's lively commentary is a 3-part series not to be missed.
Presenter: Shilpa Dadhwal – CEO and Founder of SQE Labs
Register: Join us March 18:
https://www3.gotomeeting.com/register/849051478
Follow on Twitter: @XBOSoft #XBOSoftevent
About XBOSoft
XBOSoft, is a full-service fast-growing software testing firm, serving both US and European markets with offices in San Francisco, Amsterdam and Oslo. The firm is focused on quality assurance with deep technical expertise as well as broad domain experience and industry knowledge. It delivers manual and automated test execution across multiple hardware platforms, languages, operating systems, databases, application servers, and client browsers. XBOSoft leverages its XBO One proprietary automation methodologies to identify bugs early and significantly decrease overall software development lifecycle time, cost and end-user dissatisfaction. The firm's proprietary online client collaboration tools enable clients to securely access their project progress 24/7. XBOSoft offers a unique, low-risk entry to software testing with its limited engagement Quick Release program, one of the company's fastest growing products.
Media and Community Contact:
Carolyn Choh
XBOSoft
+1 408-350-0508 USA & Canada
carolyn(dot)choh(at)xbosoft(dot)com