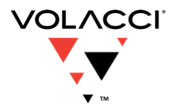 We were looking to improve the user experience, so we asked our clients what they needed most.
Austin, TX (PRWEB) March 18, 2014
Volacci, the Austin-based Drupal marketing intelligence company, is pleased to announce that their Automatr user interface has been completely redesigned. This free update is set to go live some time late in the afternoon on March 7th.
Ben Finklea, CEO of Volacci, explained, "We were looking to improve the user experience, so we asked our clients what they needed most. Their feedback was invaluable and lead to a 'from the ground up' approach that our users tell us has exceeded their expectations."
While the overall appearance and usability has improved, the most important was reorganizing navigation to be more streamlined and logical. They accomplished this by:
-- grouping pages more intuitively; and
-- moving away from a two tier navigation system to a drop down menu system.
In doing so, they've kept all areas of the application easy to find and accessible no matter what page you are on. Additional interface improvements:
-- Redundant navigation options have been moved to a more prominent area on the page, making them more obvious and accessible
-- Folder interaction has been simplified.
-- Contact selection and options have been clarified.
-- Best practices content has been added in appropriate sections of the application.
Volacci offers what they call "Drupal Marketing Intelligence" - a combination of marketing software tools that include not only Automatr but also Targetr, digital marketing services, training, and information designed to help marketers build and manage Drupal websites.
For companies interested in receiving Volacci's weekly Drupal Marketing Brief, visit their website.
About Volacci:
Volacci helps CMOs and Marketing Directors that use Drupal increase their efficiency and revenues with software, services, training, and knowledge. In 2013, Volacci Automatr became the first integrated marketing automation platform built exclusively for Drupal. In 2014, Volacci announced Targetr, a real-time, dynamic web personalization product. Volacci customers include State Farm, RedHat, Oracle/Taleo, HP, University of Georgia, Inc Magazine, and Yeti Coolers. To learn more visit http://www.volacci.com or follow @Volacci on Twitter.
# # #
If you would like more information about this topic, please contact Ben Finklea at 512-632-4222 or email at ben(at)volacci(dot)com.
-30-