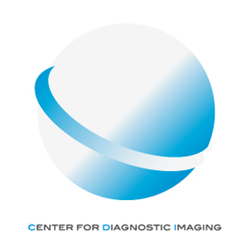 Miami, FL (PRWEB) March 14, 2014
The most effective and expedient way to treat any disease is to keep it from affecting the body in the first place. This is the philosophy and ultimate goal governing preventative medicine, which not only prevents disease, but preempts costs that can come with it. Diseases like cancers can cause organ disruption, hormone imbalance, and death, and other conditions, like hypothyroidism, can cause serious health issues such as a risk of heart disease and obesity.
CDI Miami, a medical imaging center located in Miami, Florida that deals specifically with diagnosing ailments like these, announced today that they have introduced a new Contact option available on their website that allows patients to book appointments. With CDI Miami's range of insurance providers, almost anyone can be approved for a potentially life-saving procedure at CDI Miami. Using PET CT scans and other imaging techniques, CDI Miami can accurately, painlessly, and quickly assess a range of potential diseases that would not have been obvious without scanning.
CDI's advanced techniques can survey the thyroid (detectable by an MRI scan), pancreas, brain, heart, lungs, liver, digestive system, and nearly any other body system, including the bone structure. Scans like this can help prevent diseases in any of these bodily systems, or assess their health, especially in the bones and heart, which can deteriorate with age.
CDI Miami diagnostic center, has the highest standards for diagnoses of all kinds. Scans can determine what diseases might be affecting the body, and also help radiologists and doctors tell which prevention techniques or treatments might be necessary. CDI Miami is also a pioneer of digital mammography, and strongly advocates its use, which is essential for women of all ages (especially as they get older) and can be an incredibly useful medical diagnostic tool. Digital mammography tools have become so advanced that they are used in many diagnoses of breast cancer around the United States.
X-ray technology is another way that CDI Miami helps prevent disease. With newer advances in the old technology of x-ray imaging, potentially disastrous health issues in bone and other tissue structures can be detected before they cause any serious damage.
For in-depth kidney, pancreatic, or other soft tissue scans, CDI also offers MRCP scans, as well as PET scans, breast ultrasounds, CTA scans, and more.
CDI Miami can be reached by appointment from Monday to Friday, 8 a.m. to 5 p.m., by calling 1(800) 371-0002 or by visiting http://www.cdimiami.com/.
Their address is 1380 NE Miami Gardens Drive, Suite 115, North Miami Beach, FL 33179.