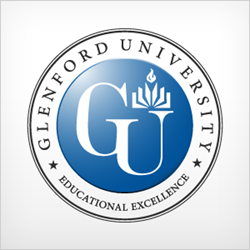 (PRWEB) March 14, 2014
Glenford University, one of the leading online universities, is offering distance education to its students through a highly innovative online learning platform called EduLearn™.
The platform has been created in a way that students get a superior, interactive and an easy to access online learning experience. It focuses on maintaining swift connections between students and faculty members. EduLearn™ offers one-on-one discussion forums, group discussion forums and chat rooms for teachers and students.
"With EduLearn™, students are a few clicks away to enroll in any online course, transfer credits, get free consultancy services and financial aid" says Mary Reynell, Public Relations Director at the Glenford University. "As soon as students land on EduLearn™, it gives them complete information about programs, submission of assignments or assessments and also class lectures." EduLearn™ enables students to constantly monitor their online learning progress so that they exactly know where they stand amongst other students. EduLearn™ also has a mobile version where students can access every information they need. May it be lectures, discussions, interactions with faculty members or classmates; everything is possible through EduLearn™ mobile application.
With an objective to spread quality education around the world, Glenford University is one of the best online universities that offers a number of specialized and comprehensive online programs.