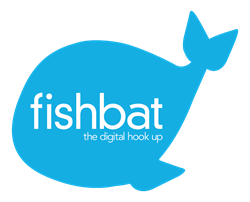 Bohemia, NY (PRWEB) March 16, 2014
fishbat, an award winning online marketing firm, discusses how to get more retweets on Twitter.
According to a March 11th article posted on Mashable titled "Twitter: Photos and Videos Get More Retweets," tweets that include pictures and videos have the highest chance of getting retweeted. The article details a study conducted by Twitter found that tweets with images led to 92 percent more retweets than those without images. The study also found that linking Instagram images to tweets has the opposite effect, decreasing the percentage of retweets. Statistics were pulled from over 2 million tweets sent out in October 2013, the article explains.
Justin Maas, vice president of client relations at fishbat, an award winning online marketing firm, explains that while the percentage of retweets may differ by industry, inserting photos or videos into posts is the best way to be retweeted. "On average, including a photo leads to a 35 percent increase of retweets than the same tweet without a photo," he says. "Including a video leads to a 28 percent increase. As good as these numbers are, some industries can benefit even more. Tweets regarding government and politics can expect a bump of over 60 percent when including a photo."
Maas says society has become more dependent on visuals, especially on social media. "Seeing is believing, and in a world where everyone is communicating over the Internet and behind a computer, pictures are worth more than 1000 words. Text has become secondary for most people."
fishbat is a full-service digital marketing firm and social media agency dedicated to connecting all types of businesses with their target audiences in the most effective and efficient way. Through innovative strategies in social media management, search engine optimization (SEO), branding, web design, reputation management and public relations, fishbat promotes a consistent and professional online voice for all of its clients.