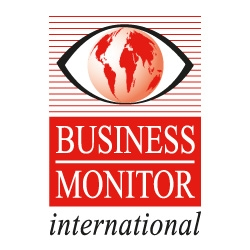 (PRWEB UK) 17 March 2014
Business Monitor has just released its latest findings on Nigeria's Infrastructure sector in its newly-published Nigeria Infrastructure Report.
Nigeria's construction industry has performed above expectations over 2013 which factors in Business Monitor's decision to upgrade their forecasts for real growth in 2014 - now standing at 13% year-on-year. The country is Africa's second largest economy, and with a growing middle class wanting better housing, shopping, power supply and transport links; Business Monitor envisage demand for infrastructure increasing over their 10- year forecast period to 2013.
There has been a chronic lack of investment in the country's transport and power sectors; however, reforms and development plans implemented under President Goodluck Jonathan are beginning to take effect, with the sell-off of the state-run Power Holding Company of Nigeria virtually complete and mortgage initiatives beginning to work on improving access to finance. Thus, in line with Business Monitor's forecasts, Nigeria continues to see strong growth within its construction sector, and forecast annual average real growth of 10.3% between 2015 and 2023. They note risks remain high and political turmoil within the governing party threatens investor confidence over the medium term. They also continue to highlight the persistent risks hampering the implementation of major projects, ranging from deep-rooted corruption and violence perpetrated by militants to inefficient bureaucracy.
Key trends and developments covered by the report include:
■ Dangote Group sealed a financial agreement with 12 banks for a US$3.3bn loan to build a greenfield refinery and petrochemicals complex in Olokola, in the south of Nigeria.
■ The Nigerian housing market looks set to receive a major shot in the arm as the Federal Government launched the Nigeria Mortgage Refinance Company (NMRC), with a mandate to raise capital via the bond market in a bid to tackle the country's housing deficit.
■ In October 2012, China Civil Engineering Construction Company (CCECC) won a contract to substantially upgrade Nigeria's airport capacity. Abuja, Lagos, Kano, Port Harcourt and Enugu will all have a new passenger terminal and cargo terminal built, with Asaba only receiving a new cargo terminal. The deal - worth US$683mn - is a significant component of Business Monitor's outlook, and work was due to commence in June 2013. However, the federal government is failing to pay contractors.
■ Elsewhere in the transport sector, APM Terminals is looking to invest in a new port facility in Lagos, in addition to its current operations at the Apapa Terminal in the Port of Lagos. The new facility would be at Badagry, 40km west of Lagos. The Lagos-Ibadan Expressway is one of the major road projects under development. The Infrastructure Bank Plc is to raise NGN117bn for the reconstruction of the 127km road which is now expected to be completed in 24, rather than 48 months. The government has made provisions to provide the remaining NGN50bn of the projects total cost over 2014 and 2015.

President Jonathan stated in April 2013 that he expects that the privatisation of Nigeria's power sector will yield US$10bn of investment annually. This is beginning to play out, with Transnational Corporation of Nigeria's subsidiary Transcrop Ughelli Power (TUPL), in collaboration with General Electric (GE), plans to expand the capacity of TUPL's 360MW Ughelli power plant in Nigeria by 1,000MW over the next three to five years. The US$300mn plant's output is expected to rise to 700MW by December 2014.
■ The Petroleum Industry Bill (PIB), if implemented, should bring more regulatory certainty and could unlock billions of dollars in investment in the country's oil & gas industry. However, there is a split within Nigeria's ruling party, which could see the PIB not being passed until after the next election in 2015.
To find out more about this report and the key developments in Nigeria's infrastructure market please click here.
Business Monitor is a leading, independent provider of proprietary data, analysis, ratings, rankings and forecasts covering 200 countries and 24 industry sectors. It offers a comprehensive range of products and services designed to help senior executives, analysts and researchers assess and better manage operating risks, and exploit business opportunities.