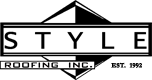 We are extremely pleased to offer this promotion to our Northern Virginia clients...
Fairfax, VA (PRWEB) March 14, 2014
Northern Virginia roofing contractor, Style Roofing announced this week that they will be offering their clients a new promotion for March and April of this year. During March and April, Style Roofing clients can receive up to 1200 square feet of R-19 blown-in insulation when they upgrade to CertainTeed Landmark Pro shingles. This incredible deal saves homeowners up to $1400.
"We are extremely pleased to offer this promotion to our Northern Virginia clients." said Nick Perkins of Style Roofing. "We understand just how important attic insulation is, especially during the colder times of the year. We hope that this promotion will help more residents take advantage of the many benefits associated with an insulated attic in addition to the extra protection they will receive from upgrading their shingles."
Insulating your home's attic is necessary in order to keep your home energy efficient. Properly installed attic insulation prevents drafts in your attic from entering your living space, while keeping your home's temperature stable. Homeowners can experience many benefits from insulating their home's attic including reduced utility bills, increased home value and possibly even tax benefits. Having your attic insulated with blown-in insulation can be installed much quicker than other types of insulation, meaning that you and your family can start enjoying the benefits of attic insulation immediately without suffering any major disruptions to your daily routine.
CertainTeed's asphalt roofing shingle, Landmark Pro, features more weathering asphalt when compared to entry-level Landmark shingles. This extra weathering asphalt provides homeowners with added protection and peace of mind. CertainTeed's Landmark Pro shingles also incorporate the company's Max Definition vibrant color blend technology which features a richer mixture of surface granules. This creates a much more dramatic appearance to the shingle. CertainTeed's unique dual layer Landmark Pro shingle is available in twenty (13 regionally) vibrant colors and features a laminated fiberglass construction that ensures each shingle will remain virtually impervious to both deterioration and leakage.
CertainTeed has been a leading North American building materials manufacturer for over 100 years. CertainTeed strives to be the preferred choice for innovative building products and systems by delivering a superior customer experience to a broader market through the development of both exceptional team performance as well as world-class processes. CertainTeed is a subsidiary of Saint-Gobain which is one of the world's top industrial companies.
About Style Roofing
Style Roofing is a family owned and operated roofing business located in Northern Virginia. Style Roofing provides roof replacement, roof installation, siding and window services and attic insulation. They only use the highest quality products and offer unsurpassed customer service. It is for these reasons that Founded in 1992, Style Roofing is one of the highest rated roofing contractors among several highly regarded third party review websites such as the Better Business Bureau, Checkbook.org and Angie's List. For more information please visit their website at http://www.styleroofing.com.